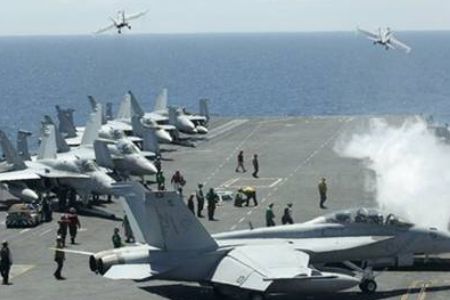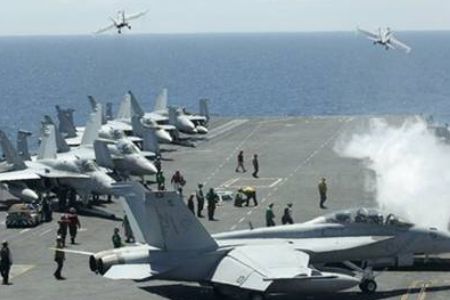 South Korea and the United States have ended their massive joint military exercise in the Sea of Japan amid growing tension in the troubled region.
Seoul and Washington say, by holding the four-day war games, they wanted to send a message of 'deterrence' to North Korea.
"We practiced well together and the (South's) military has built confidence that it can deter and defeat any North Korean aggression at any time, based on its alliance with the US," an official with Seoul's Joint Chiefs of Staff said.
About 20 ships — including a U-S nuclear-powered aircraft carrier — as well as 200 warplanes and 8,000 soldiers took part in the exercise.
The drill came after an international investigation blamed a North Korean torpedo for the sinking of a South Korean ship that killed 46 sailors in March.
Pyongyang, however, denies any involvement and has condemned the exercise as a 'rehearsal for invasion.'
The North warns that it will use its nuclear deterrence to counter any attacks against the country.