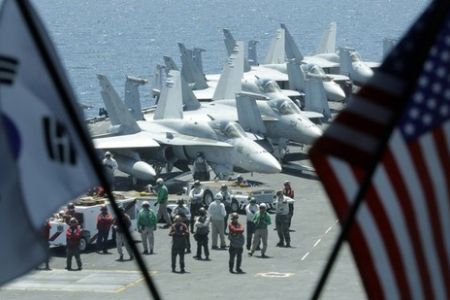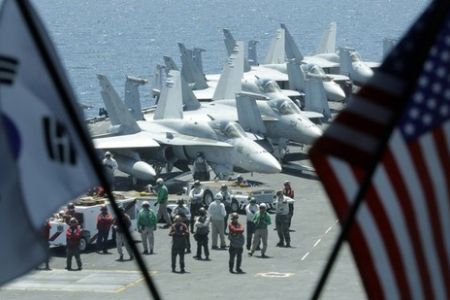 The US and South Korea have staged a fresh round of military drills, which Pyongyang has called "belligerent and undisguised" war rehearsals aimed at the North.
The joint military drills, involving 30,000 US troops and 56,000 South Korean troops, are to last 10 days and come despite North Korea's threat of retaliation.
US General Walter Sharp says, the computerized drills, dubbed 'Ulchi Freedom Guardian' (UFG), are defensive and afford "the combined team an opportunity to continue to develop organizational structures and collaborate on command and control relationships between our militaries and our governments."
According to Sharp, the exercises are "one of the largest joint staff directed theatres in the world."
Pyongyang considers the 'war games' a rehearsal for a military invasion of the North, saying, "Our military and people will wield the iron hammer of a merciless counterblow," the BBC reported.
The joint naval drills began on Monday and will last until August 26. They follow a previously conducted drill last month off South Korea's east coast.
Seoul says the drills come in response to the North's alleged torpedo attack on a South Korean warship in March, which claimed 46 lives. Pyongyang, however, denies any involvement in the sinking of the warship and has criticized the war games as raising tensions in the region.