Lebanon
Middle East
S. Nasrallah's Announcement about Shebaa Farms Bomb Blasted Silence Equation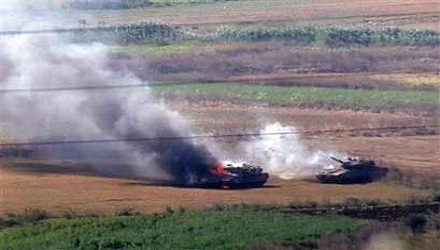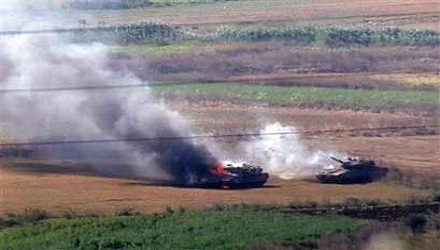 Since 2006, the rules of engagement that set the militaryTanks situation at the Lebanese-Palestinian borders have prevented the Israeli enemy from attacking Lebanon, yet the recent Zionist aggression against Hezbollah garrison in Bekaa was a clear attempt to break these rules.
'Israel' tried to impose the equation of silence, in a way that it strikes the Lebanese territories, while Hezbollah denies the attack to avoid the response.
Hezbollah, however, announced in a statement the Israeli attack and directly responded by targeting a Zionist patrol in Shebba Farms with an explosive device.
Not only did Hezbollah prevent the Israeli enemy from imposing the "Silence Equation" on the rules of engagement but it also blasted the equation when its Secretary General Sayyed Hasan Nasrallah announced that the party targeted the Zionist military patrol in Shebaa Farms.
The Israeli media considered that Hezbollah left the Zionist military two options- either to stick to silence or to get involved in a war in case of attacking Hezbollah weaponry shipments.