Africa
S Sudan fighting intensifies before direct talks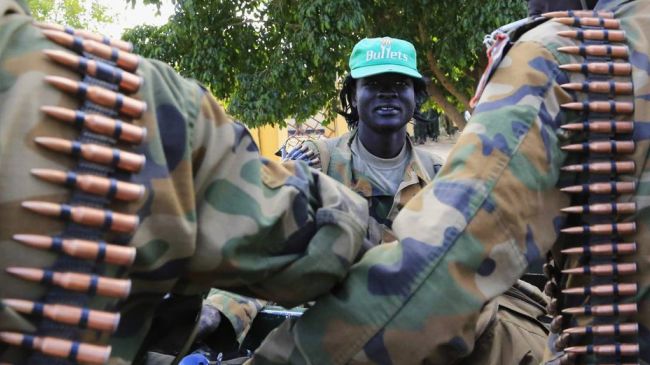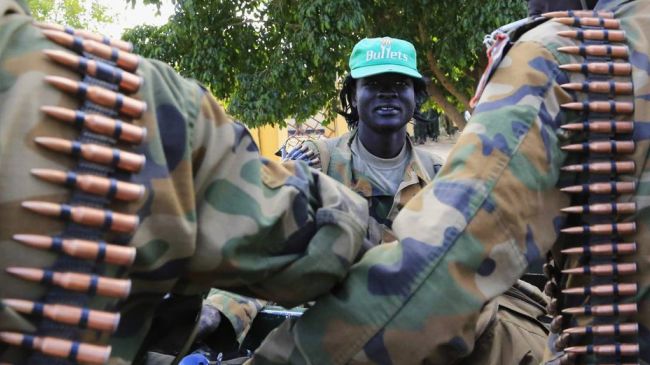 Fighting has intensified in South Sudan between government forces and rebels ahead of direct talks between the warring parties in neighboring Ethiopia.
On Saturday, heavy artillery fire rocked a district of the capital Juba where most ministries, the presidential palace and the parliament are located, AFP reported.
The fighting ended a period of relative calm in the capital.
There are also reports of intense fighting involving tanks and artillery on the outskirts of Bor, the capital of the key oil-producing state of Jonglei. The town has already exchanged hands three times since the unrest began last month.
"The rebels will be flushed out of Bor any time," said Colonel Philip Aguer, the South Sudanese military spokesman.
Meanwhile, warring factions met for the first time on Saturday in the Ethiopian capital Addis Ababa ahead of Sunday's face-to-face talks aimed at hammering a ceasefire between the government troops and fighters loyal to rebel leader Riek Machar.
"South Sudan deserves peace and development not war," Ethiopian Foreign Minister Tedros Adhanom said at a ceremony in Addis Ababa to formally open talks.
"You should not allow this senseless war to continue, you need to stop it, and you need to stop it today – and you can," he added.
On Thursday, Adhanom told reporters that the first round of talks between regional mediators and South Sudan's warring parties was fruitful.
The political crisis in South Sudan began last month after President Salva Kiir accused Machar of attempting the coup. Reports say thousands of people have been killed in the violence since then.
The fighting between troops loyal to Kiir, who is from the Dinka ethnic group, and opposition leader Machar, a Nuer, erupted around Juba on December 15.
The South Sudanese president accused his arch-rival Machar of attempting to topple his government, but he said the coup attempt had been foiled.
South Sudan gained independence in July 2011 after its people overwhelmingly voted in a referendum for a split from the North.
The government in Juba is grappling with rampant corruption, unrest and conflict in the deeply impoverished but oil-rich nation, left devastated by decades of war.