Africa
S Sudan forces close to retaking Bor: Government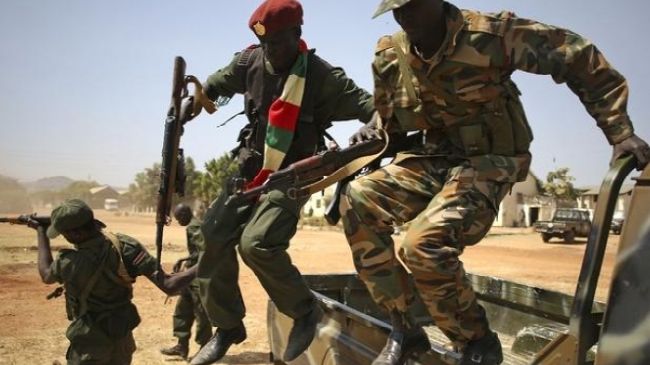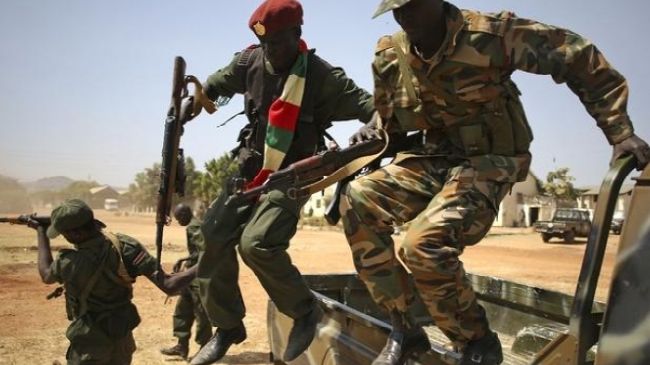 South Sudanese government says its troops are close to recapturing the key town of Bor from rebel forces amid ongoing peace talks in neighboring Ethiopia.
"It's a matter of hours that the SPLA (Sudan People's Liberation Army) will announce the capture of Bor," a government official said on Tuesday.
Reports also indicated the deployment of reinforcements to the battleground near Bor, the capital of Jonglei State that is located 200 kilometers (130 miles) north of the capital, Juba.
The rebels, however, dismissed the claim as "propaganda."
Meanwhile, delegates from both sides held a second day of formal talks in Addis Ababa.
A brief morning session was, however, postponed as members of the government delegation needed to return to Juba for "consultations" with President Salva Kiir.
The talks, sponsored by the East African regional bloc, IGAD (Intergovernmental Authority on Development), are hoped to end more than three weeks of bloody conflicts between government troops and rebels loyal to former vice president, Riek Machar.
The violence erupted on December 15, 2013, after the South Sudanese president accused Machar of attempting to stage a coup against him.
The fighting has now turned into all-out war between government troops and mutinous army commanders backed by ethnic militia forces.
The United Nations says thousands of people have been killed in the clashes, which have forced more than 200,000 people to leave their homes or flee the country.
The aid agencies have renewed their warnings about the poor humanitarian situation in the world's youngest nation, with Doctors Without Borders saying that people displaced by the conflict are at risk of epidemics.
South Sudan gained independence in July 2011, after its people overwhelmingly voted in a referendum for a split from the North.