Iraq
Sadr City death toll rises to 94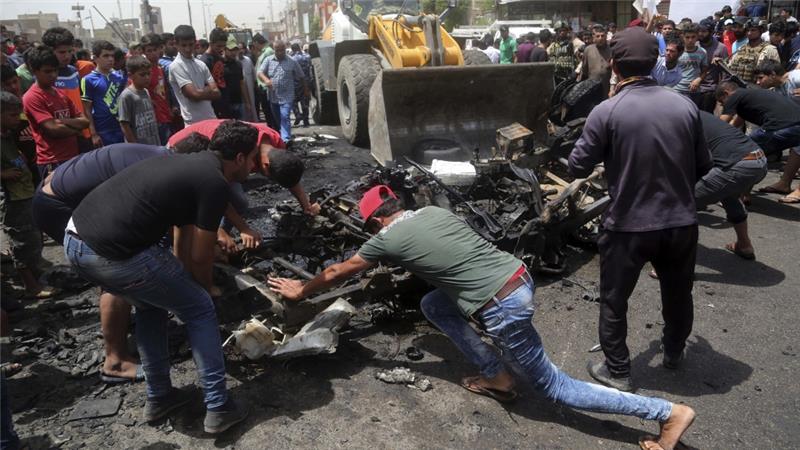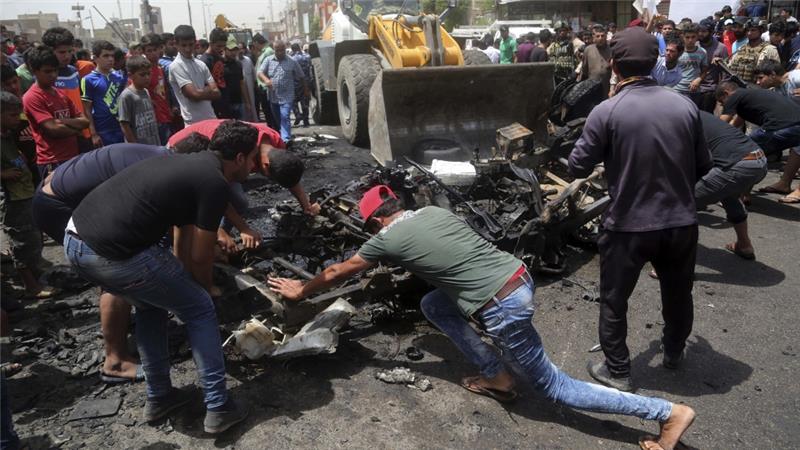 Three car bombs in Baghdad, including a huge blast at a market, killed at least 94 people Wednesday, the bloodiest day in the Iraqi capital this year. The attacks, all claimed by the ISIL terrorist group, came with the government locked in a political crisis that some have warned could undermine the fight against the militants.
The worst bombing struck the frequently targeted Sadr City area of northern Baghdad at about 10:00 am (0700 GMT), killing at least 64 people, officials said. The blast set nearby shops on fire and left debris including the charred, twisted remains of a vehicle in the street. Dozens of angry people gathered at the scene of the bombing, blaming the government for the carnage.
"The state is in a conflict over (government positions) and the people are the victims," said a man named Abu Ali. "The politicians are behind the explosion." Abu Muntadhar echoed his anger. "The state is responsible for the bombings that hit civilians," the local resident said. The politicians "should all get out".
Prominent Cleric Moqtada al-Sadr, who spearheaded a protest movement demanding a cabinet reshuffle and other reforms, has a huge following in the working-class neighborhood of Sadr City, which was named after his father. Another suicide car bomb attack killed at least 17 people at the entrance of the northwestern neighborhood of Kadhimiya, which is home to an important Shiite Muslim shrine.