Iran
Safavi: Saudi Syria Deployment Silly Propaganda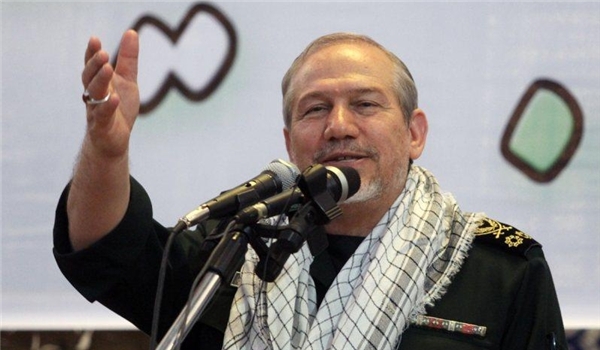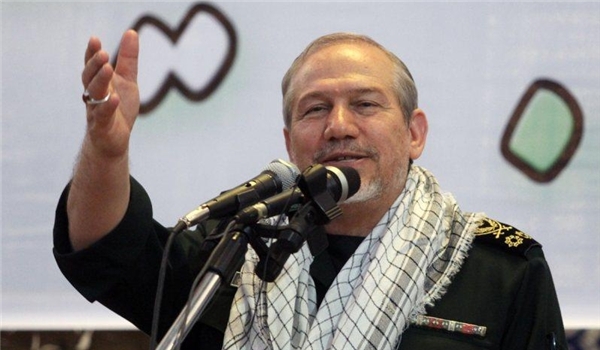 Top military aide to the Iranian Supreme Leader Major General Yahya Rahim Safavi said on Thursday that the Saudi rhetoric of troop deployment to Syria is silly propaganda, designed only to do some damage control.
Addressing a massive rally in the city of Hamedan to mark the 37th anniversary of the victory of the Islamic Revolution, Rahim Safavi said the Saudis don't have what it takes to send troops to Syria.
If the Saudis had enjoyed such a capability, they would have already done so in Yemen, he said.
"The United States, Israel, Saudi Arabia and their allies have launched multiple proxy wars in the region in alliance with various terrorist groups. This is designed to help protect the Zionist regime of Israel. They are destroying the civilian infrastructures of sovereign nations to send them back centuries. However, the resistance will ultimately prevail, particularly in Syria, Lebanon, Iraq, and Yemen," the Major General said.
He went on to maintain that the alliance of Iran, Syria, Russia and Lebanon's Hezbollah is winning the war on all manners of terrorism and extremism in Syria, adding that it is the Islamic Revolution which has the final say in regional matters.
According to the official, Iran is helping Iraq and Syria in the Terror War so as not to fight the foreign-backed terrorists along its own borders.
He said the battlefields of Iraq, Syria and Lebanon are the depths of Iran's strategic defense deterrence, where the political strategy adopted by the alliance of Iran, Russia, Iraq and Hezbollah is winning the war in Syria.
Rahim Safavi has on several occasions maintained that Saudi Arabia's huge acquisition of weapons and its continuing support for the ISIL terrorist group are among the main contributors to the growing insecurity in the Middle East.
"Saudi Arabia, being the largest buyer of weapons among Persian Gulf littoral states and supporting the terrorist Daesh (ISIL) group, is one of the main factors of insecurity in the region," the top military adviser said earlier this year.
On the contrary, he added, Iran continues its efforts for establishing stability and reinforcing unity among regional countries.
Rahim Safavi said the formation of ISIL, the conflict in Yemen as well as sectarian strife and political disputes in Middle Eastern countries are aimed at causing division among Muslims and guaranteeing the security of the Zionists.