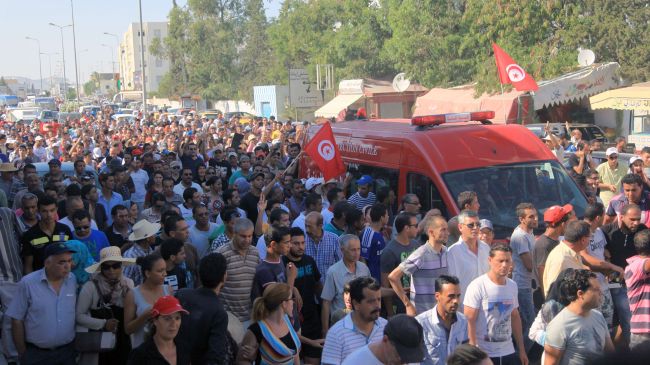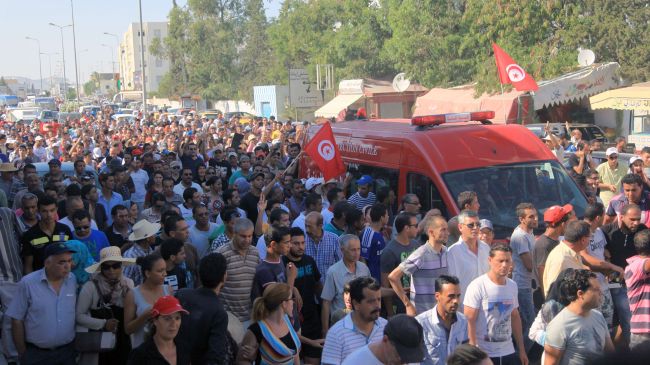 The Tunisian interior minister says the assassination of leading opposition figure Mohamed Brahmi was the work of a member of the extremist Salafist movement.
Interior Minister Lotfi Ben Jeddou made the remark at a press conference a day after Brahmi was gunned down outside his home by two gunmen on a motorcycle in Tunis.
"The first elements of the investigation show the implication of Boubaker Hakim, a Salafist extremist," he told a press conference on Friday.
The Interior Ministry also says the opposition politician was murdered with the same weapon used in the killing of another opposition figure Shukri Balaid February this year.
Tunisia has seen numerous clashes between the authorities and extremist Salafist groups over the past few months.
Brahmi's assassination has triggered widespread anti-government rallies nationwide.
Thousands of angry supporters of the slain opposition figure poured onto the streets of Tunis and other cities to protest the assassination. The protesters also gathered in front of the Ministry of Interior in Tunis, demanding the closure of parliament.
Meanwhile, the opposition groups have staged a general strike in Tunisia over the latest political assassination in the North African country. The General Union of Tunisian Labor announced Friday's walkout to condemn the killing of Brahmi — a member of Tunisia's opposition Popular Front party.
According to the country's civil aviation, all flights to and from Tunisia have been also canceled.
The slain leader held a seat in the assembly tasked with writing the new constitution.
Tunisia, the birthplace of pro-democracy protests across North Africa and the Middle East, is struggling with a democratic changeover after the overthrow of its dictator in 2011.
Meanwhile, some opposition parties say they will launch an alternative government and force the current one to step down.
The moderate ruling party Ennahda was elected following the ouster of former dictator, Zine El Abidine Ben Ali, in January 2011.