Palestine
Salahuddin Brigades claim responsibility for rocket attack on Sderot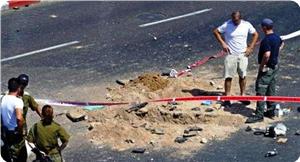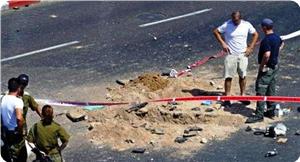 Salahuddin Brigades, the armed wing of the Popular Resistance Committees, claimed responsibility for a rocket attack that hit Sderot settlement and set a factory ablaze.
Blast injuries among four Israeli settlers have been reported.
The Brigades said in a statement that the blast comes as a response to the ongoing Israeli crimes against our Palestinian civilians, the latest of which was the assassination of two of our Brigades' leadership Oussama Maarouf and Muhammad al-Fasih."
The Israeli occupation forces said they managed to take out the fire just a few hours after the factory was set in flames.
Code Red sirens were sounded in Sderot and Sha'ar HaNegev in anticipation of other projectile attacks to be launched by the Palestinian resistance.
According to the Israeli Channel 10, the attack resulted in serious material damage.