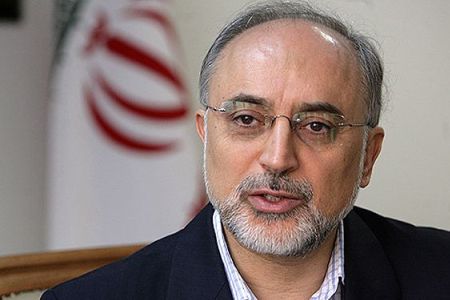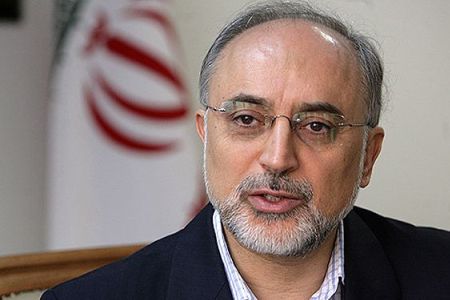 Iranian caretaker Foreign Minister Ali Akbar Salehi says Iran attaches importance to Iraq's security and independence, expressing Tehran's readiness to support the new Iraqi government.
"Iran provides the Iraqi government and nation with all-out support," IRNA quoted Salehi as speaking to reporters upon his arrival in the Iraqi capital, Baghdad, on Wednesday.
"Iran endorses strengthening sustainable security in Iraq and the country's independence and national sovereignty," he reiterated.
The Iranian official pointed out that sustainable security in Iraq is among important results of the establishment of the new government in the country.
The Iranian Foreign Ministry caretaker said his day-long visit to Baghdad is taking place to congratulate the establishment of the national unity cabinet in Iraq.
Salehi arrived in Baghdad at the head of a delegation to hold talks with senior Iraqi officials on bilateral relations and regional issues. He was welcomed by Iraqi Foreign Minister Hoshyar Zebari at Baghdad International Airport upon his arrival.
The Iranian official is scheduled to hold talks with Iraqi President Jalal Talabani, Prime Minister Nouri al-Maliki and Zebari on the expansion of mutual ties and the latest regional and international developments.
Zebari, for his part, described Tehran-Baghdad relations as "positive" and called for boosting "broad" relations between the two Muslim nations of Iran and Iraq.
On December 21, Iraq's parliament approved three deputy prime ministers and 31 ministerial candidates nominated by Prime Minister Maliki, paving the way for the formation of a new government.
Iraq had been left without a government since the inconclusive parliamentary elections in March, which did not give any of the electoral slates the parliamentary majority they required to form a new cabinet.
Maliki's State of Law coalition won 89 seats in the elections on the heels of former Iraqi Premier Iyad Allawi's al-Iraqiya bloc, which secured 91 seats.
Iraqi politicians finally reached a power-sharing agreement in November.