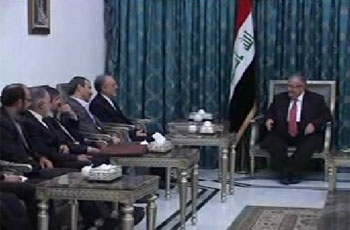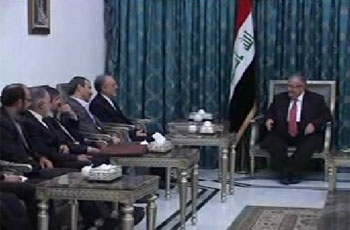 IRI Foreign Minister Ali-Akbar Salehi has called for the expansion of ties and closer cooperation between the Islamic Republic of Iran and Iraq.
Salehi made the remarks during a meeting with Iraqi President Jalal Talabani in Baghdad on Sunday night, IRNA reported.
Salehi expressed satisfaction over the development of Iraq and said he hoped that unity among the Iraqi people would help the country make more progress in the future.
The two officials discussed ways to bolster bilateral cooperation and the latest developments in Iraq and other regional countries.
Salehi also held a meeting with his Iraqi counterpart Hoshyar Zebari and is scheduled to meet Prime Minister Nouri al-Maliki and other senior Iraqi officials.
Salehi travelled to Baghdad from the Qatari capital Doha, where he discussed bilateral ties and regional developments with high-ranking Qatari officials.