Palestine
Salhab warns of ongoing Israeli excavations under Al Aqsa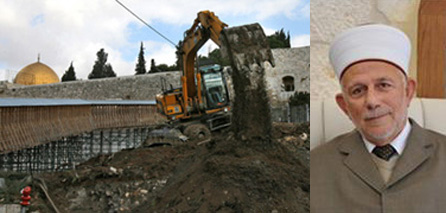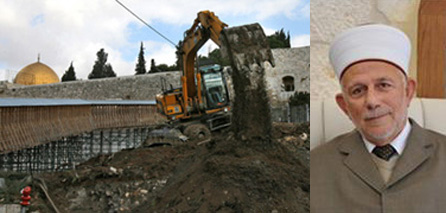 The Israeli diggings under and in the vicinity of the Aqsa Mosque are still ongoing, Abdulazeem Salhab, the chairman of the Islamic Waqf council in occupied Jerusalem, said.
He said in a statement on Sunday that the excavations were posing real danger on the holy site, condemning the IOA for preventing his council from its duty in repairing the Aqsa mosque.
The Aqsa mosque is 14 centuries old and is in need of constant maintenance.
Salhab lashed out at the Israeli right-wing parties for inciting against the Aqsa mosque in their election campaigns.
The Sheikh said that the Aqsa is daily desecrated in clear attempt to provoke Muslims in their creed.
He said that the Aqsa suffering is part of occupied Jerusalem's suffering, describing the conditions in the holy city as "bad".
Salhab said that the IOA was building thousands of housing units and settlement outposts inside the holy city and launching hectic Judaization campaigns in it.
He said that the Israeli occupation aim is to control more Palestinian land, adding that the situation in the Palestinian land is worsening.