Iran
Salimi sets world weightlifting record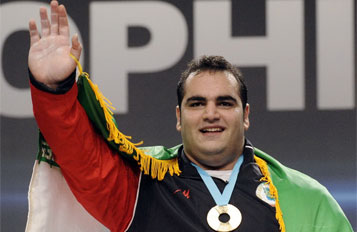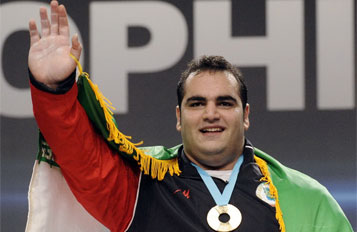 The 22-year-old world athlete proved himself a modern-day Hercules after he elevated 214 kilograms in the snatch section on Sunday, Mehr News Agency reported.
He eclipsed the previous record set by Iranian icon Hossein Rezazadeh, who had snatched 213 kilograms in 2003.
Salimi, the World Weightlifting Championship and Asian Games gold medalist, was successful on his first attempt at 201 kilograms, and then lifted 209 kilograms for the second. He managed to elevate 214 kilograms overhead in his third attempt.
The Iranian weightlifting champion lifted 250 kilograms in the clean and jerk.
Salimi collected two gold medals and was crowned as undisputed weightlifting champion of the event after he elevated a total of 464 kilograms overhead.
Meanwhile, Iran's Sajjad Anoushiravani earned a bronze after he lifted 198 kilograms in the snatch section.
He fetched the silver medal after he elevated 241 kilograms in the clean and jerk section of the 2011 World Weightlifting Championships on Sunday. Anoushiravani stood second with 439 kilograms in total.
The 2011 World Weightlifting Championships opened in Paris on November 5 and wrapped up on November 13.
The sports event served as the qualification competition for the 2012 Olympic Games in London.