North America
San Francisco protesters demand justice for police killings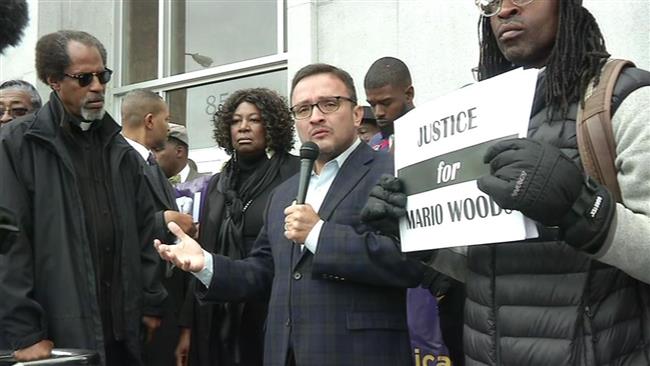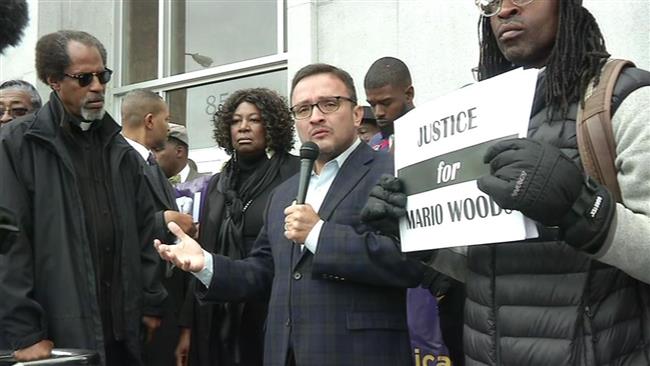 A large group of protesters has taken to the streets of San Francisco, California, to express their outrage over the police killing of a black man earlier this month.
The protesters marched into the City Hall on Thursday, demanding the firing of the city's Police Chief Greg Suhr over the shooting death of 26-year-old Mario Woods, Reuters reported.
Woods was shot at least 15 times by a group of police officers on December 2, after ignoring their commands to drop his knife.
Protesters have rallied against Suhr numerous times over the video-taped shooting, described as "unnecessary" by the city's public defender.
Suhr has rejected the public demand, arguing that the killing was justified, because Woods was a threat to officers. He has also called for equipping officers with stun guns to prevent similar killings.
Protesters, however, disagreed with Suhr's assessment, chanting, "Tasers were not the answer."
San Francisco Police Department says officers encountered Woods while investigating reports that a black man matching his description had stabbed someone in the shoulder.
Officers involved in the shooting claim they first tried using pepper spray and firing bean bag rounds at Woods, who they said was holding a knife and refused orders to drop it.
A 30-second video clip uploaded to social media shows the man staggering alongside the wall of a building when police begin shooting him with a barrage of bullets.
Woods' family filed a federal civil rights lawsuit against the city earlier this month.
The latest incident comes amid heightened tensions over several high-profile killings of unarmed African Americans by white police officers in the last two years, which have triggered large-scale protests across the country.
Protesters also flooded the streets of Chicago on Thursday, demanding justice for Laquan McDonald, an African-American teenager shot 16 times by a white police officer last year.