Yemen
Middle East
Saudi Arabia
Sana'a says waiting for positive UN approach to new Yemeni peace initiative
Sana'a says it is waiting for a positive response from the United Nations and its new special envoy for Yemen, Hans Grundberg, to an initiative put forward by the Houthi Ansarullah resistance movement aimed at helping end the war in Yemen.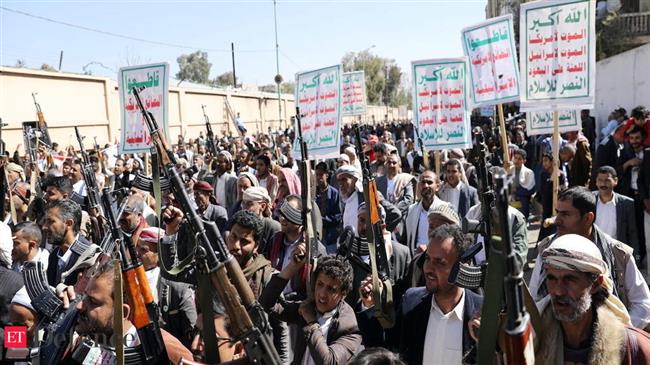 The Yemeni Supreme Political Council, in a statement published on Monday, said that the National Salvation Government is awaiting the world body's answer to the steps proposed by Houthi leader Abdul-Malik Badreddin al-Houthi for a nationwide ceasefire.
The statement said the new UN special envoy for Yemen should not turn a blind eye to the brutal siege that the Saudi regime and its allied invaders have laid to the country since the start of their US-sponsored military campaign in early 2015.
He said the assistance that Grundberg needs in order to undertake his mission should come from neither the Riyadh regime nor its allies.
"These countries are obstructing the peace process, and are doubling the economic war [against Yemen] all through the siege and by means of various sanctions," the council said.
The statement also condemned Saudi Arabia over the expulsion of Yemeni academics and nationals from the kingdom.
The council likewise blamed the Saudi-led military coalition for the deteriorating humanitarian situation in the Yemeni provinces, especially in Hudaydah and other coastal areas.
On August 8, thousands of Yemenis marched through the streets of the capital Sana'a in protest at the US-backed Saudi blockade and the economic hardships resulting from it, including the rising rate of customs tariffs, Yemen's Arabic-language al-Masirah television network reported.
Mohammed Ali al-Houthi, who chairs Yemen's Supreme Political Council, has denounced Saudi Arabia and its regional allies over their blackmail-style tactics against his country, stressing the need for the unconditional removal of the tight sea, land and air blockade on Yemen as a prerequisite to the establishment of peace in the country.
Last month, the defense minister of Yemen's National Salvation Government said Saudi Arabia and its allies can no longer determine the course of action since it is now the Yemeni army troops and fighters from allied Popular Committees that have the upper hand and are in a dominant position.
Saudi Arabia, backed by the US and regional allies, launched the war on Yemen in March 2015, with the goal of bringing the government of former Yemeni President Abd Rabbuh Mansur Hadi back to power and crushing the popular Ansarullah resistance movement.
The war has left hundreds of thousands of Yemenis dead, and displaced millions more. It has also destroyed Yemen's infrastructure and spread famine and infectious diseases.
Yemeni armed forces and allied Popular Committees have, however, gone from strength to strength against the Saudi-led invaders, and left Riyadh and its allies bogged down in the country.