Iran
Sanctions against Iran 'unjust: EP lawmaker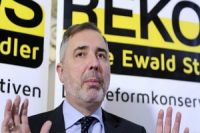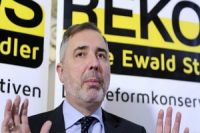 A member of the European Parliament (EP) has slammed the Western sanctions against Iran over the country's nuclear energy program as 'very unjust'.
Ewald Stadler told Press TV, "I think these sanctions are very unjust like the sanctions they had before against Iraq. It was the same."
He noted that the West's allegations against Iran over its nuclear energy program are reminiscent of the false US claims about Iraq's alleged weapons of mass destruction which served as a pretext for waging the 2003 war against the country.
The EP lawmaker praised Iran's positions in defending its nuclear rights, saying, "I think it was good for Iran to stay in the clear position, to [try to] lift the sanctions and inform the public all over the world that all the reports about Iran in this case [are] wrong."
He added, "Iran was very clever to keep [its] position and open the country for inspectors to show what they do and to say very clearly that we are absolutely right if we try to find a peaceful use for nuclear power stations and there is no military program and to show that fact to the rest of the world."
Stadler also criticized what he called the West's double standards regarding Iran's nuclear energy program.