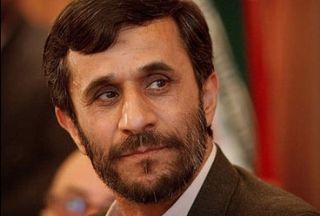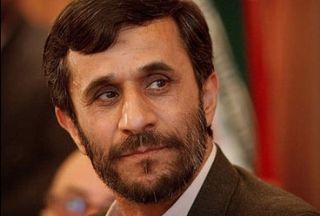 Iran's President Mahmoud Ahmadinejad says threatening Tehran with sanctions shows the West's poor understanding of the Iranian nation.
"Threats, political pressure and western sanctions are aimed at preventing Iran from becoming an industrial pole and achieving its rightful place," Ahmadinejad said in his first speech after US President Barack Obama imposed new unilateral sanctions against Iran's energy sector.
The Iranian president stressed that the Iranian nation had mastered the art of overcoming obstacles and said, "Nothing can stop the progress of our industry," IRNA reported.
"We are all part of one family and should endeavor for Iran's progress," said Ahmadinejad, adding that occasional hurdles to the country's industrial advancement were being cleared.
Ahmadinejad said Iran does not seek to world dominance and the country's diplomacy does not aim to infringe upon the rights of other nations.
On Thursday President Obama signed into law new unilateral sanctions against Tehran aimed at preventing Iran's access to imports of refined oil products.
The bill will deny companies that supply Iran with refined petroleum products access to US markets. These sanctions are aimed at exerting additional pressure on Iran, targeting its dependence on imported petroleum products.
Tehran, however, has announced that sanctions will put no pressure on the country since it has the ability to meet its energy demands, should the need arise.