Iran
North America
Sanctions on Iranian religious studies university prove 'US hostility toward science'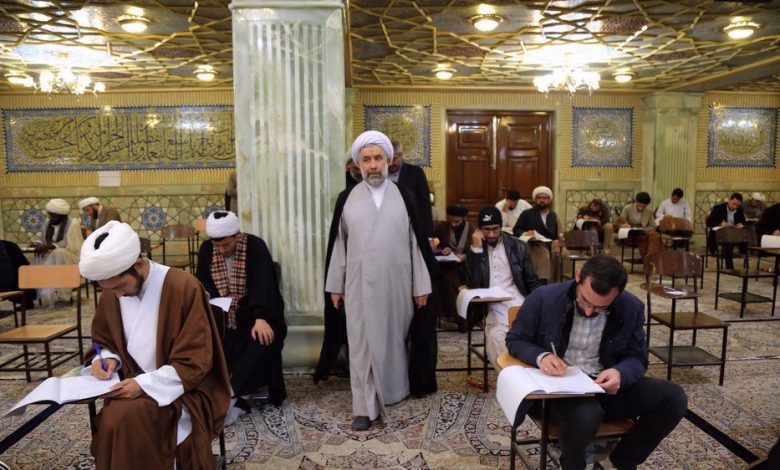 An Iran-headquartered religious studies university blasts the United States for bringing it under sanctions as part of Washington's ongoing policy of mounting "maximum pressure" on the Islamic Republic.
Al-Mustafa International University, an open university that is based in the north-central Iranian city of Qom, issued the remarks in a statement on Thursday, two days after its designation as a target by the US Treasury Department's Office of Foreign Assets Control (OFAC).
The university reminded that the sanctions were announced despite the fact that the academic center is a member of the International Association of Universities, "whose graduates are known across the world as promoters of rationality and moderation, and whose scientific publications are aimed at spreading peace, friendship, and fraternity among nations."
The statement added that by imposing the coercive measure against the Iranian university, the US administration once again betrayed its "imperialist disposition and arrogant attitude," saying slapping sanctions against such academic entity "only signifies antagonism towards science."
The university further noted that the United States, itself, was responsible for the creation of violent and terrorist outfits such as the Daesh group, and provided support for the reactionary regional regimes, which are responsible for spreading violence, terrorism, and extremism in the region and across the world.
It wondered how Washington had considered itself rightful to take such a coercive measure against the university, while it holds such an abysmal record.
The university, however, said history bears witness to the fact that such "hostility toward culture" has achieved nothing for those practicing it.
On Tuesday, the OFAC announced the name of the university as well as Iran's new ambassador to Yemen as the latest additions to the litany of the US sanctions against Iran.
In imposing the measures, the body groundlessly claimed that both the academic center and the envoy were linked to Iran's Islamic Revolution Guards Corps (IRGC).
The US resumed its economic war against Iran in 2018 under President Donald Trump's outgoing administration's policy of "maximum pressure" against the Islamic Republic. Under the approach, Washington left an international nuclear accord between the Islamic Republic and world powers, and returned the inhumane sanctions that the deal had lifted.
Both Washington's departure from the agreement and its reinstatement of the sanctions are in outright violation of United Nations Security Council Resolution 2231 that has endorsed the nuclear agreement.