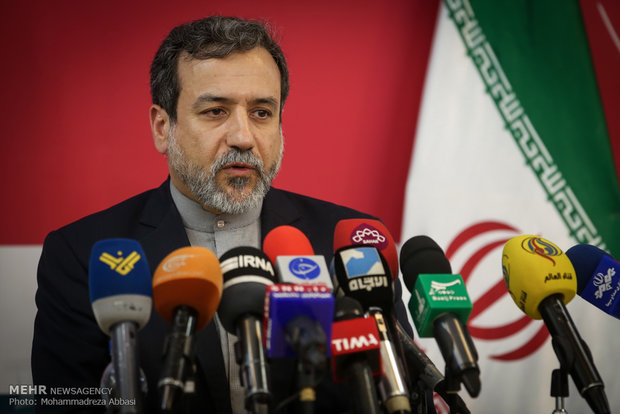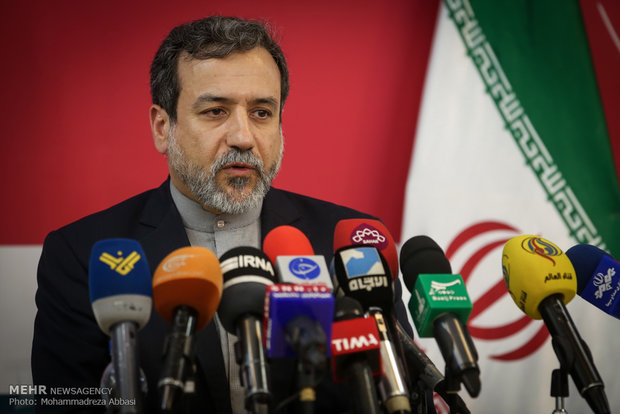 A senior nuclear negotiator has told a meeting in Mashhad sanctions have been still biting since western sides in JCPOA had systematically failed to live to their promises.
Seyed Abbas Araghchi told the meeting of JCPOA Achievements Conference in northeastern city of Mashhad on Thursday that SNSC and foreign ministry had been closely watching the lack of commitment in the western sides, with reports to be presented to the Parliament's JCPOA Supervisory Board; "we will develop necessary actions vis-à-vis such breach of promises; major part of sanctions had been removed, but the remaining part still bites Iran's economy thwarting hopes to better economic conditions among the public and elites as well," he told the press.
"The US is the vilest partner in JCPOA and her sabotage and negligent behavior contributed to possible failure of the deal to meet the provisions it made," Araghchi added.
On a different question of detention of a nuclear negotiator Abdolrasoul Dorri Isfahani announced by a Parliamentarian on Wednesday and who reportedly visited Turkey along Foreign Minister Zarif, Araghchi declined to provide further comments, adding merely that he had also received contradictory remarks and that the authorities should provide relevant data to the media; "Judiciary and intelligence bodies should comment if any spy is detained, and we would not rely on speculations and hearsays; we do not have the means to arrest possible spies, nor it is in the list of our duties in the foreign ministry," he concluded