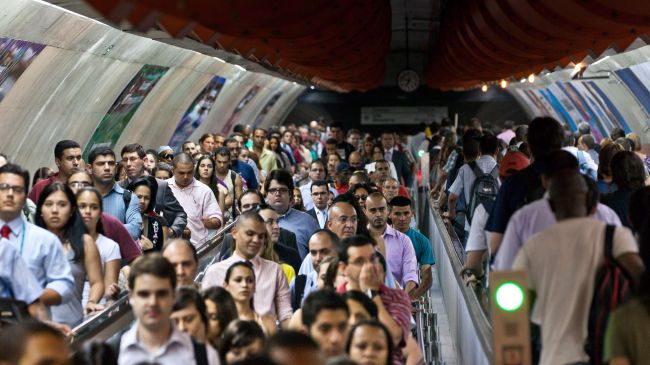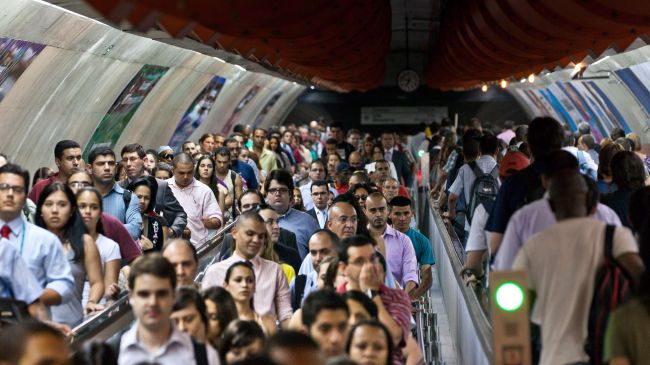 Brazilian subway workers in the city of Sao Paulo have announced that they are set to go on an open-ended strike, raising fears of transport chaos during the upcoming FIFA World Cup 2014 in the South American country.
On Wednesday, subway staff at Brazil's business hub of some 20 million people decided to stage the walkout, which could strand more than 4 million passengers.
The industrial action is planned to begin at midnight on Thursday, just one week before the first match in the 2014 international soccer event, which is scheduled to be held on June 12 in Sao Paulo.
Brazil has been hit with a wave of strikes and protests over the multi-billion dollar cost of hosting the football tournament over the past few months. Critics say the money being spent on the sports event should be invested in better health, education services, transportation, and housing for Brazilians.
In the latest incident on Tuesday, teachers staged a rally in the city of Rio de Janeiro, slamming the World Cup costs and demanding better salaries and more investment in the country's education and health sectors.
This comes as the Brazilian government has been widely criticized for delays in preparing stadiums and a failure to deliver other promised improvements to public services.
Brazil is the biggest country with the largest economy in Latin America. However, the World Bank said that, in 2012, nearly 16 percent of Brazil's population of 200 million lived below the poverty line.