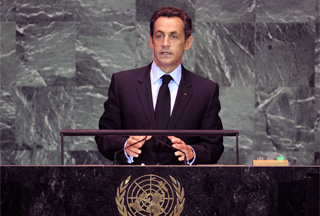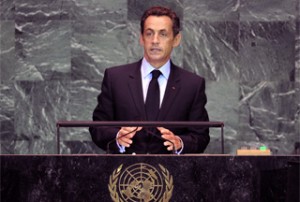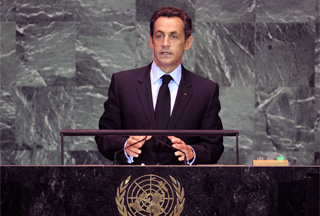 The French President Nicolas Sarkozy says major world powers should set a December deadline for talks with Iran over its nuclear program.
"There will be a deadline and in my view it's December," Sarkozy said in an interview with French television on Wednesday.
In his address to the UN General Assembly on Wednesday, the French president, warned Iran against what he called "making a tragic mistake" in pursuing its nuclear program, AFP reported.
"I would like to say in a solemn manner to the Iranian leaders, that if they rely on a passive response from the international community in order to pursue their military nuclear program, they will be making a tragic mistake," he added.
Sarkozy's remarks came ahead of talks among chief diplomats from the US, Russia, China, Britain and Germany later on Wednesday to prepare for key negotiations with Iran in Geneva next week.
Western powers have declared that they could consider new sanctions against Iran, if the country refuses to halt its nuclear program through dialogue.
Tehran has repeatedly declared that it will not give up the Iranian nation's legitimate rights under Western pressure.