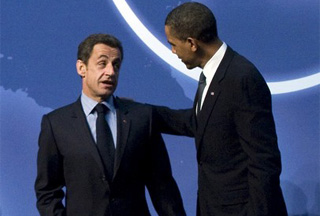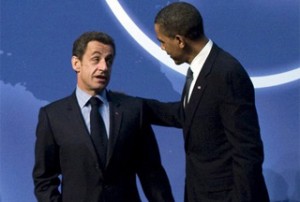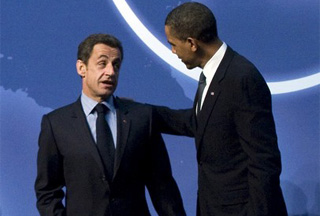 French President Nicolas Sarkozy insists on having no plans to give up France's nuclear weapons due to 'dangers' of the new world.
France "will not give up nuclear weapons" in today's dangerous world, AFP quoted Sarkozy as saying Monday in Washington, ahead of a global convention on nuclear non-proliferation.
"I cannot jeopardize the security and safety of my country," he noted.
He also hinted that major powers like the US and Russia should pioneer the scaling back of their nuclear weapons stockpiles.
"You have to realize, we're a country of 65 million inhabitants," Sarkozy said, adding, "We have fewer conventional weapons than the US, than Russia, than China, for that matter."
"I have inherited the legacy of the efforts made by my predecessors to build up France as a nuclear power. And I could not give up nuclear weapons if I wasn't sure the world was a stable and safe place," he argued.
The two-day summit is meant to prevent the spread of highly-fissile nuclear materials in the world.
Observers say that Sarkozy's remarks reflect the general mood in the US-led conference against any limitation of nuclear weapons by the existing atomic powers, to the detriment of the rest of the world and reflective of a double standard in nuclear non-proliferation.