North America
Satanic Trump supporters warned not to bring guns to protests as Washington DC mobilizes National Guard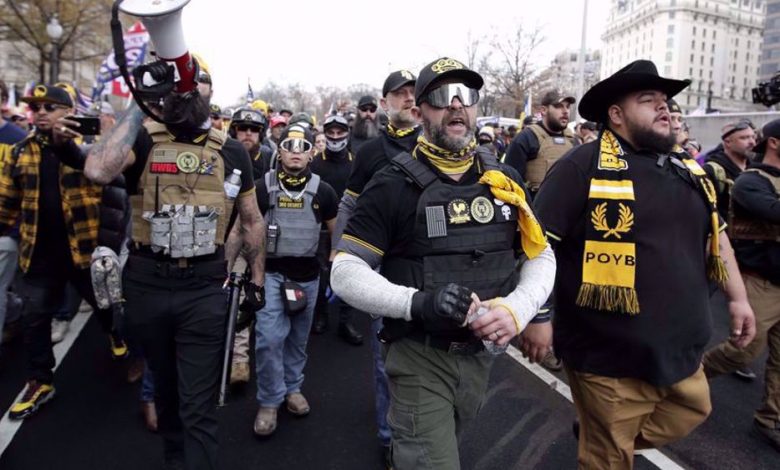 Washington DC has called up National Guard ahead of planned protests by President Donald Trump supporters against congressional certification of Joe Biden's victory in the November election.
City officials warned Trump supporters not to bring guns to protests this week and enlisted hundreds of National Guard troops to help keep security and order.
His supporters are planning to rally on Tuesday and Wednesday to bolster the outgoing president's claims of widespread voter fraud.
DC police warned that carrying any sort of firearm is illegal, with acting police chief, Robert Contee, asking residents to warn authorities of anyone who might be armed. "There are people intent on coming to our city armed," Contee said on Monday.
The police arrested Enrique Tarrio, leader of violent far-right group the Proud Boys in DC and charged with firearms offence and destruction of property – related to a previous pro-Trump protest.
Tarrio was "in possession of two high capacity firearm magazines" at the time of arrest, a police statement said.
Thousands of Trump supporters, including far-right nationalist groups that openly carry arms at protests elsewhere, are expected to converge on the US capital on Tuesday a day before the official congressional vote to certify Trump's election loss to Democrat Biden.
Acting police chief Robert Contee warned the pro-Trump protests could be bigger than November and December rallies, which were marred by stabbings and brawls as hundreds of Proud Boys, a group of self-described "Western chauvinists," and other Trump loyalists clashed with counter-protesters and Black Lives Matter activists.
Washington DC mayor Muriel Bowser, on Monday, asked that local residents stay away from downtown DC, and avoid confrontations with anyone who is "looking for a fight". She warned, "We will not allow people to incite violence, intimidate our residents or cause destruction in our city."