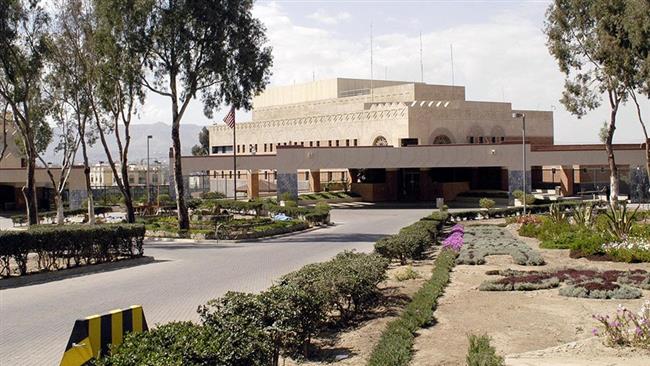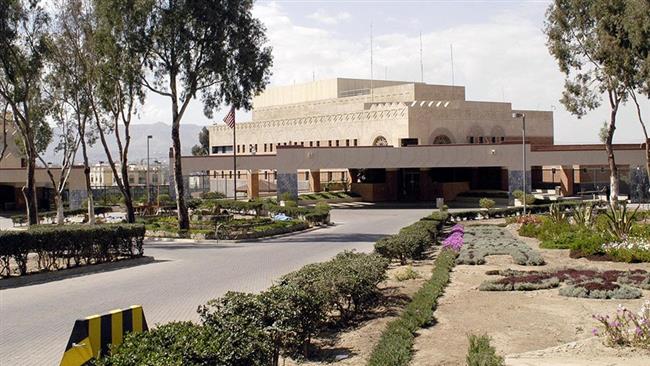 The embassy of the United States in Yemen closed to the public Monday amid "security concerns" after the country's government resigned under pressure from the Houthi revolutionary movement.
"The US Embassy will be closed to the public until further notice out of an abundance of caution and care for our employees and others who may be visiting the embassy," the US Department of State announced Monday.
"Due to the recent resignation of the Yemeni president, prime minister, and cabinet, and the ongoing security concerns, the US Embassy in Sana'a is unable to provide routine consular services and will have very limited ability to assist with emergency cases involving US citizens," the statement added.
Last week, the Yemeni President Abd Rabbu Mansour Hadi and the cabinet of Prime Minister Khaled Bahah resigned over pressure from the Shia Ansarullah revolutionaries of Houthi movement.
On Friday, the Yemenis attended massive rallies all over the country to express their support for the Shia fighters, chanting "death to America" and "death to Israel" slogans.
Yemen has been the scene of tensions after the Shia fighters arrested Ahmed Awad bin Mubarak, Hadi's chief of staff, at a checkpoint in the western district of Hada on January 17.
The impoverished Arab country is currently grappling with a severe political crisis between the central government and Ansarullah fighters.