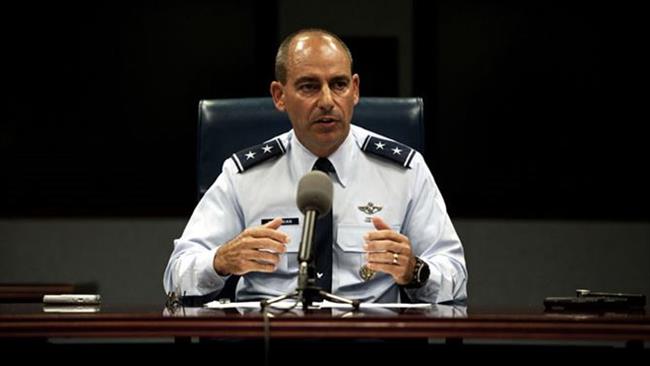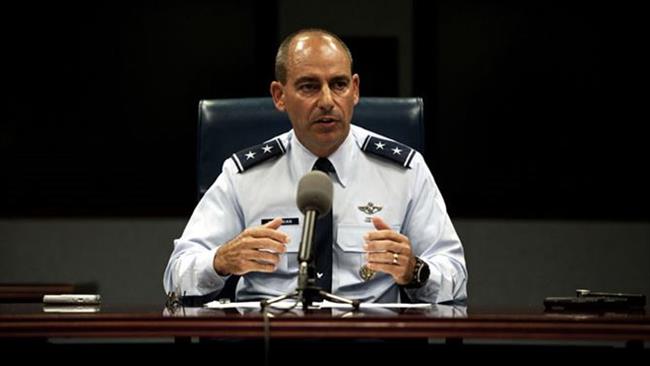 A top US Air Force official in the Middle East is pointing the finger at Iran over a retaliatory missile fired from Yemen against the Saudi capital Riyadh during a war launched by the monarchy.
Lieutenant General Jeffrey Harrigian claimed Friday that the missile, launched by the Yemeni army early on November 5, was manufactured by Iran, the Associated Press reported.
Similar allegations made in the aftermath of the strike were rejected by the chief commander of Iran's Islamic Revolution Guards Corps (IRGC) as well as Iran's Defense Minister Brigadier General Amir Hatami.
"There have been Iranian markings on those missiles," Harrigian claimed at a news conference in Dubai ahead of the Dubai Air Show without elaborating or offering evidence. "To me, that connects the dots to Iran."
Saudi Arabia's Ministry of Culture and Information has reportedly provided the AP with pictures allegedly showing parts of the missile, a Borkan H2, launched at the King Khalid international airport, located 35 kilometers north of Riyadh.
Saudi Arabia confirmed the launch, saying that its air defense intercepted the missile and brought it down to the north of the airport.
Yemen's Ansarullah movement has been on the forefront of fighting against aggression by the Saudi and their allies since 2015. The Houthi forces have launched a number of long-range missiles across the border in recent years.
Meanwhile, Saudi Arabia's war machine enjoys missiles built by the US and the UK to incessantly bombard residential areas in the most impoverished Arab country.