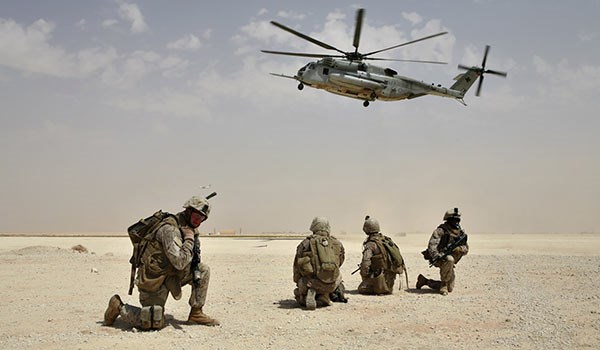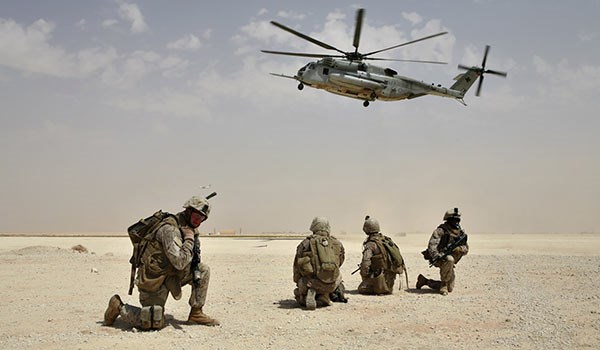 Local sources disclosed that the US-led coalition aircraft have carried out another heliborne operation in regions controlled by ISIL terrorists in Southeastern Deir Ezzur near Syria's border with Iraq.
The Arabic-language desk of Sky news quoted local sources as saying that several aircraft of the US-led coalition carried out heliborne operations near T2 Station in desert regions South of the town of al-Mayadeen.
Sky news further added that the aircraft landed near the T2 station where tens of the coalition forces left them and entered the station, adding the region on which the aircraft landed is one of the military supplying-rescue bases of the ISIL and there are a number of arms depots and fighters in the region.
The coalition's operation lasted for 20 minutes and the US-led forces left the region, Sky news said, adding that the ISIL, meantime, dispatched more forces and military equipment to Koinko oilfields, Jafrah and al-Tonk regions and set up tens of checkpoints in the towns of al-Mayadeen, al-Sho'eitat, Albu Kamal and its surroundings.
Sources said in early January that 6 helicopters took part an unprecedented heliborne operation in areas West of Deir Ezzur city to relocate ISIL's foreign fighters from the region.
There were two helicopters that carried a number of soldiers and Arabic translators in a region near al-Kebr station.
The source said the US troops left the helicopters and staged a raid on the terrorists at a water pump station, killing a number of them. "Then they took several ISIL terrorists captive, in an action that more seemed like a theatrical move".
"It looked like a drill and our suspicons grew when we came to realize that they only took captive those ISIL members who were foreigners," he added.
Other sources said that "the coalition forces that could speak Arabic with the accent of the Persian Gulf states took with them some of the non-Syrian members of the ISIL".