North America
Syria
Satanic US Military Footprints Found again in Terrorists' Former Positions in Syria's Homs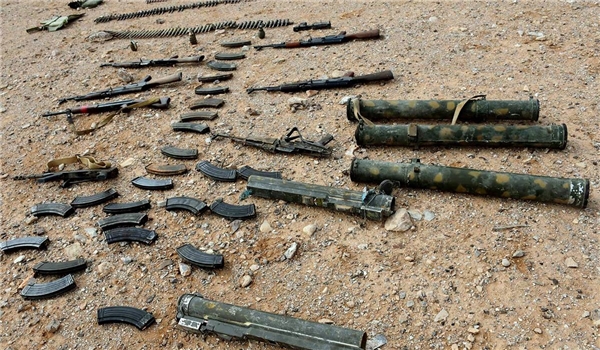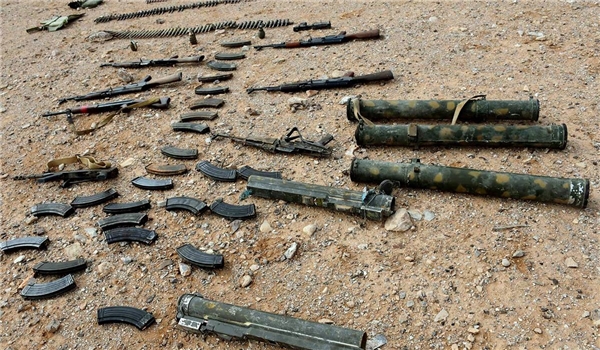 The army's engineering units found a large volume of weapons, ammunition and military hardware in farms and residential areas that were once under terrorists' occupation in Northern Homs.
A field source, meantime, reported that the units managed to discover a number of American M-16 rifles.
The source further said that a number of cannons, mortar launchers, sniper rifles, shoulder launcher missiles, machineguns and a large volume of different ammunition were in the depot.
The army has been on discovering Israeli, US and European-made arms and ammunition, while carrying out mop-up operations in liberated regions which once were under terrorists' rule.
On Sunday, the army found a large volume of weapons and military equipment, including US and Israeli-made arms, in cleansing operations in Dara'a.
The army's engineering units continued cleansing operations in the small town of al-Yadoudah and its nearby farms in Western Dara'a, discovering a large volume of arms and ammunition.
US-made TOW anti-tank missiles, and other Israeli weapons, mortars and LAW missiles were among the discovered weapons.
The army men also found a large number of landmines, RPG rockets, cannons, machineguns, sniper rifles, guided missiles and night vision goggles.
The army discovered weapons and military equipment supplied by the US, Israel and a number of western states to the terrorists in regions that were once under the control of Tahrir al-Sham Hay'at (the Levant Liberation Board or the Al-Nusra Front) and other terrorist groups.