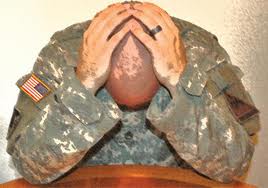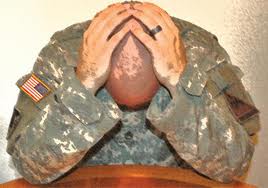 Former chairman of the US Joint Chiefs of Staff, Adm. Mike Mullen, has warned against the increasing number of war veterans who are suffering from mental health problems.
"I think our force, because it has been away so much, has not had to deal with those [mental health and other issues] as directly as they may have in the past, and now that we're going to be home more, I think we're going to actually see an increased number of challenges associated with that," Mullen said Sunday during an interview with NBC's "Meet the Press."
Mullen, who was commenting on a shooting spree by a veteran in Texas last week, said "We all need to wrap our arms around the force to help us deal with those."
During a shooting rampage at a US military base in Texas last Wednesday, Ivan Lopez, a 34-year-old Iraq War veteran, killed three people and injured 26 others before killing himself. According to an initial investigation into the incident, the shooter was a mentally unstable person.
Mullen said security and mental health services should improve and be made more available.
"This really is a national resources issue. … I think we need to do a lot more to understand the brain and how these [traumatic] injuries affect our young people who have done so much for our country," he said
He also said that US soldiers should not be allowed to carry weapons on military bases as it would increase attacks there.
"I'm not one — as someone who has been on many, many bases and posts — that would argue for arming anybody who is on base. I think that actually invites much more difficult challenges."
His comments come as Rep. Mike McCaul has recently pushed for legislation to allow members of the military to carry concealed weapons on military bases. The Texas Republican said on "Fox News Sunday" that Congress should consider giving senior leadership at these bases the ability to carry a weapon.
Meanwhile, House Speaker John Boehner (R-Ohio) said on Thursday that mentally ill people should not be allowed to buy guns and that there is "no question" about it.