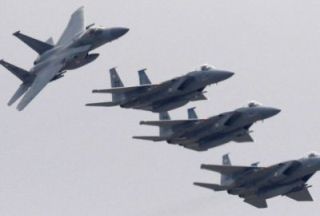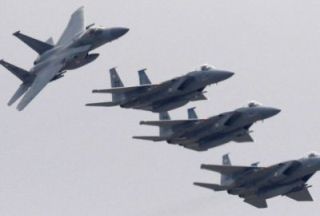 Saudi Arabia's Embassy in Tehran has dismissed as "slanderous" British media reports suggesting Riyadh would allow Israel to use its airspace to attack Iran.
A report by The Times claimed last week that Saudi Arabia had agreed to allow Israeli jets to use the Kingdom's airspace for an aerial attack on Iranian nuclear sites.
An official in Saudi Arabia's Foreign Ministry, according to the official Saudi Press Agency (SPA), quickly denied the report.
A Tuesday statement by the Saudi Embassy in Tehran, Riyadh denied the reports which had been based on "slanders and rumors," IRNA reported.
"The kingdom of Saudi Arabia stresses that it will never allow any one to use the Saudi territory to attack other countries. This is especially the case about the occupying regime of Israel, with which Saudi Arabia has no relations," the statement said.
Israel has repeatedly threatened Iran with an attack on its nuclear sites. Iran says it considers Israeli claims as highly unlikely but has stressed that any act of aggression against the Islamic Republic will be met with a crushing response.