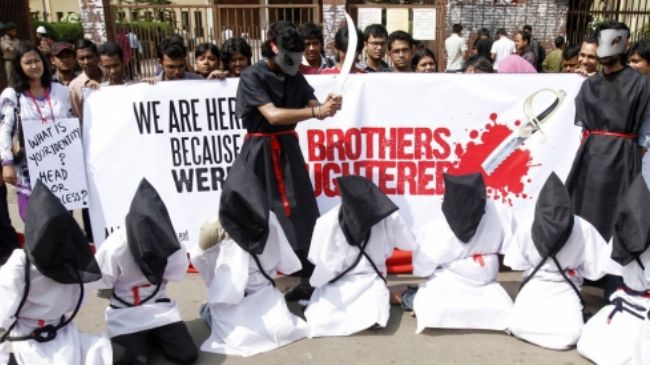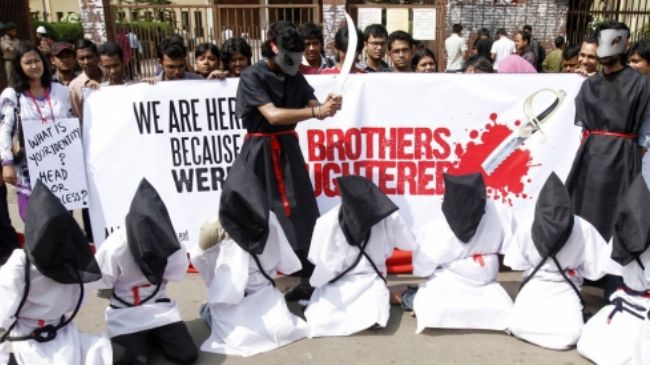 Saudi Arabian authorities have beheaded a Pakistani man over alleged charges of drug trafficking, amid rising concerns about the growing number of executions in the kingdom.
According to Saudi Interior Ministry officials, Mohammed Asharaf Ramadan, a Pakistani national, was beheaded on Wednesday in Riyadh, the capital and the largest city of Saudi Arabia.
In another case, Saudi national Turki Ahmed al-Salami, was executed in the southwestern Asir region.
The beheadings bring to nine the number of people executed in the kingdom in 2014. Figures show Saudi Arabia beheaded 78 people in 2013.
Saudi officials execute convicts by sword and then dangle their corpses from a helicopter to make sure the public could see the result of the execution.
Saudi Arabia has also executed a large number of guest workers from Sri Lanka, Bangladesh, Philippines and Indonesia over the past years.
Indonesian Muslim clerics have recently slammed Riyadh for indicting and then executing the Indonesian nationals without giving them a chance to defend themselves, describing the Saudi authorities as uncivilized.
Amnesty International warned that Saudi Arabia "resumed executions at an alarming pace" at the end of last August, expressing concern over the possible execution of dozens of prisoners on death row in the Persian Gulf kingdom.
In its latest report, the prominent rights group has lashed out at Saudi regime for what it describes as the dire human rights situation in the kingdom.
The group says Riyadh has failed on every count to live up to its promises to address the situation.
The UN High Commission for Human Rights has also repeatedly denounced a "sharp increase in the use of capital punishment" since 2011 in the kingdom.
Rape, murder, apostasy, armed robbery and drug trafficking are all punishable by death under the Saudi rule.