Iran
Saudi Arabia
Saudi Arabia, Israel Cooperating for Possible Military Action against Iran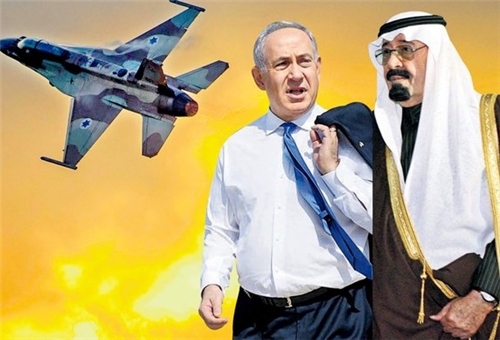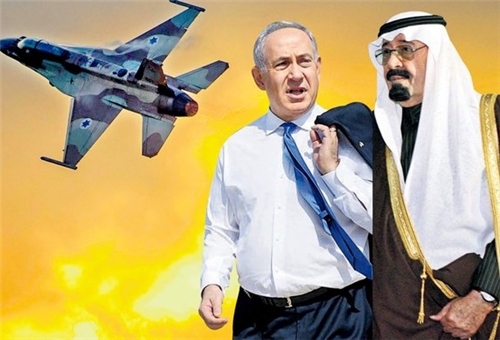 Saudi Arabia and Israel are working on a joint action plan for attacking Iran after the world powers showed a renew interest in striking a deal with Tehran, British media said.
Uzi Mahnaimi said in an article in Sunday Times that Israel's Mossad intelligence agency is working with Saudi officials on contingency plans for a possible attack on Iran if the world powers and Iran come to a deal that would not significantly curb Iran's nuclear program in Geneva this week.
He added that both of these regimes believe that the kind of agreement that is going to be signed in Geneva would not curb Iran's nuclear program.
Mahnaimi said as part of the growing cooperation, Riyadh is understood already to have given the go-ahead for Israeli planes to use its airspace in the event of an attack on Iran.
"Once the Geneva agreement is signed, the military option will be back on the table. The Saudis are furious and are willing to give Israel all the help it needs," he quoted a diplomatic source as saying.
Iran and the Group 5+1 had three days of intensive talks in Geneva from November 7 to November 9.
The two sides did not reach an agreement but stressed that significant progress had been made and expressed optimism about the prospect of a possible deal in the future.
The next round of the talks between Iran and the six countries is slated for November 20 in the Swiss city of Geneva.
When after a day of progressive negotiations, EU foreign policy chief Catherine Ashton, who presides over the delegations of the six world powers in the talks with Iran, called on US Secretary of State John Kerry to rush to Geneva to go a few more miles because a deal was possible, Israeli premier started hues and cries to stop the deal.
Then, Netanyahu "utterly" denounced the possible agreement in the course of the nuclear talks as "very, very bad".
Kerry rushed to Tel Aviv to soothe Benjamin Netanyahu's concerns, but he apparently failed. The debates between the two grew so unfriendly that Kerry even excused himself from taking photos with Netanyahu, saying he has a tight schedule and should rush to Geneva.
Then, Netanyahu made more ballyhoos making US President Barack Obama contact him to alleviate his concerns.
Unsatisfied with Obama's explanations, the Israeli prime minister called the French asking them to go to Geneva to stop the agreement.
Then, French Foreign Minister Laurent Fabius, who was not invited to the Geneva talks, called Ashton urging that he needed to be present there. Surprised Ashton was then forced to call in Fabius's British and German counterparts to the talks as well.
Fabius appeared on several media and warned that Israel's "concerns" must be taken into consideration.
"It is necessary to take fully into account Israel's security concerns and those of the region," Fabius told France Inter radio in Geneva last weekend at the beginning of the third day of talks between Iran and the world powers.
Analysts believe that Israel, the sole possessor of nuclear weapons in the Middle-East with 200-400 warheads, fears a rapprochement between Iran and the US, its main ally.