Syria
Saudi Arabia provides heavy weaponry to militants in Syria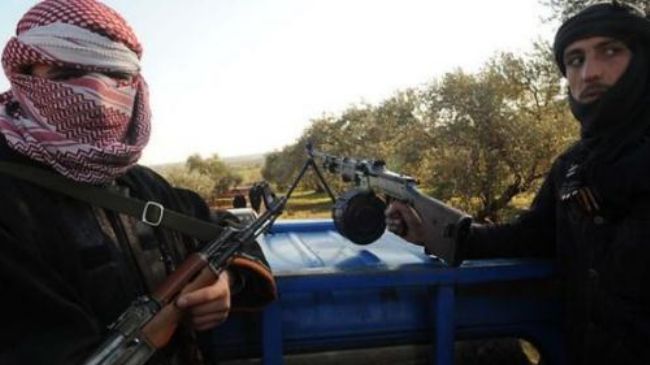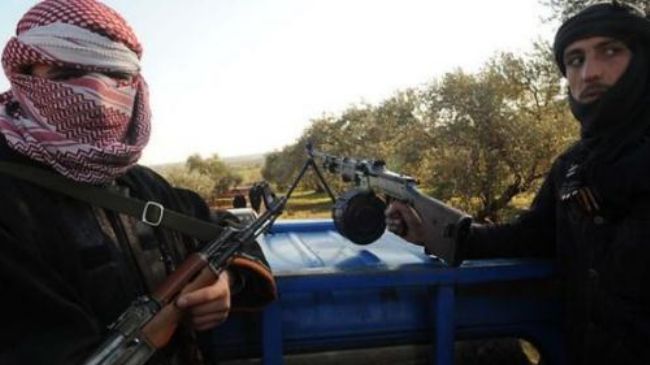 Saudi Arabia has provided the Takfiri militants operating inside Syria with Russian-made Konkurs anti-tank missiles.
According to the Daily Telegraph, militant sources said they had received the first batch of the heavy weaponry from Saudi Arabia in Aleppo.
The sources said that more arms, including higher-end missiles, would be sent to the militants later.
On June 14, US President Barack Obama ordered his administration to provide the militants with weapons, claiming that the Syrian government had used "chemical weapons" against the militants and thus crossed Washington's "red line." Damascus has rejected the allegation as "lies."
Israeli President Shimon Peres voiced support for Washington's arming of the Takfiri militants in Syria. Takfiris accuse most Islamic sects of being infidels.
However, Russian President Vladimir Putin has warned other states against providing weapons to the militants in Syria, saying that the arms could end up in Europe one day.
The crisis in Syria began in March 2011. Many people, including large numbers of Syrian soldiers and security forces, have been killed in the foreign-sponsored militancy.
Last month, the Syrian president said that militants from as many as 29 different countries were fighting against Syria.
The Syrian government says the West and its regional allies – especially Qatar, Saudi Arabia, and Turkey – are supporting the militants.