Iran
Saudi Arabia sees survival in escalating tensions: Iran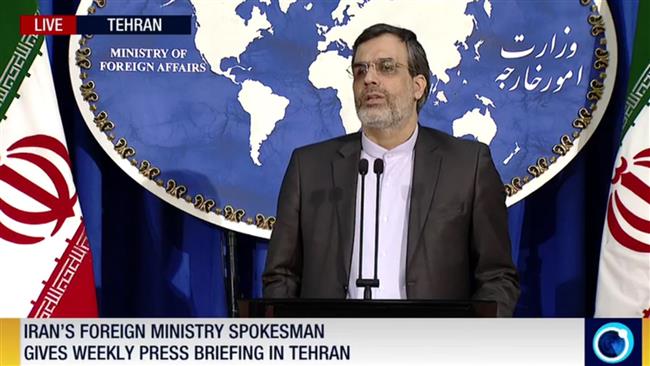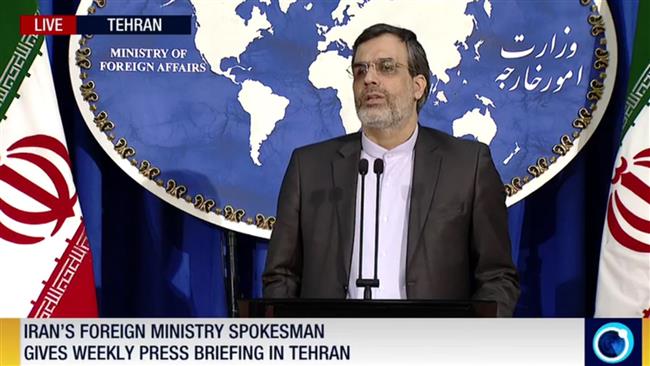 Iran says the Saudi bid to sever ties with the Islamic Republic shows Riyadh's belief that the kingdom's survival hinges on mounting tensions.
"It seems that Saudi Arabia considers not only its interest, [but also] its survival in the continuation of tensions and conflicts and is trying to settle its domestic problems through blame games," Iran's Foreign Ministry Spokesman Hossein Jaberi Ansari said during his weekly press conference in the Iranian capital, Tehran, on Monday.
He added that Saudi Arabia's severance of ties with the Islamic Republic is part of Riyadh's efforts to divert attention from its domestic problems.
Jaberi Ansari said that the Islamic Republic has fulfilled its duty to control public anti-Saudi sentiments and is committed to securing immunity of diplomatic missions as stipulated in international conventions.
"Saudi Arabia has, however, used the issue as a pretext to increase tensions and conflicts," he said.
On Sunday, Saudi Foreign Minister Adel al-Jubeir announced the severing of diplomatic relations with Iran following Tehran's strong condemnation of the execution of prominent Shia cleric Sheikh Nimr al-Nimr.
The move followed demonstrations held in front of the Saudi embassy in Tehran and its consulate in the northeastern city of Mashhad by angry protesters censuring the Al Saud family for the killing of the top cleric as part of a crackdown on Shias mostly residing in the kingdom's Eastern Province. Some people mounted the walls of the consulate in Mashhad while incendiary devices were hurled at the embassy in Tehran. Some 50 people were detained over the transgression.
Deputy Foreign Minister for Arab and African Affairs Hossein Amir-Abdollahian was the first Iranian official to react to the Saudi termination of ties, stressing that Riyadh "cannot cover up" its "big mistake" by cutting ties with Tehran.
He noted that no Saudi diplomats were harmed during the protests held in Tehran and Mashhad and that "Iran is one of the safest countries in the region" where diplomats are carrying out their responsibilities.
The Iranian official said that this is not the first time Saudi Arabia has threatened regional security with its "strategic errors" and "hasty approaches."