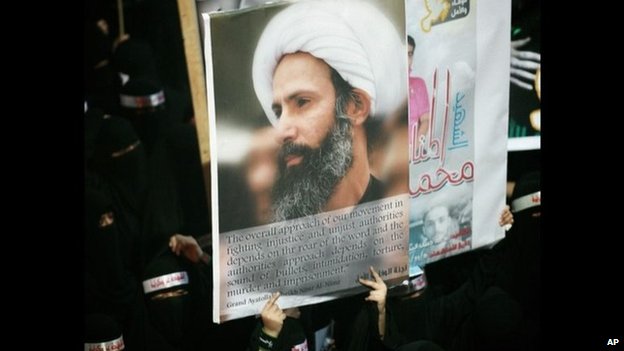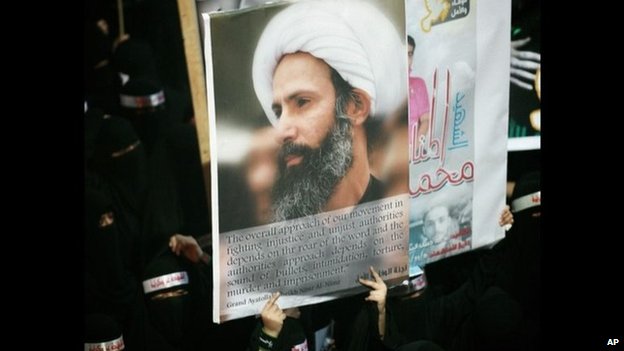 A court in Saudi Arabia has sentenced two more people to death in connection with peaceful protests that began three years ago, official media said.
The latest convictions followed last week's death sentence against Muslim cleric Sheikh Nimr al-Nimr, a driving force behind the demonstrations.
A special court in the capital Riyadh issued the latest verdicts "as a deterrent to others," the Saudi Press Agency said late Tuesday.
A third person was jailed for 12 years.
SPA did not name the accused, who were tried on charges including "participating in marches and rallies that caused riots" in the Eastern Province community of Awamiya.
They were also accused of "chanting slogans hostile to the state with the intent of breaching security and overthrowing the regime," attacking security forces, and stealing medical supplies from a pharmacy to treat people injured during protests.
Two people had already been sentenced to death in June for "taking part in forming a terrorist group".