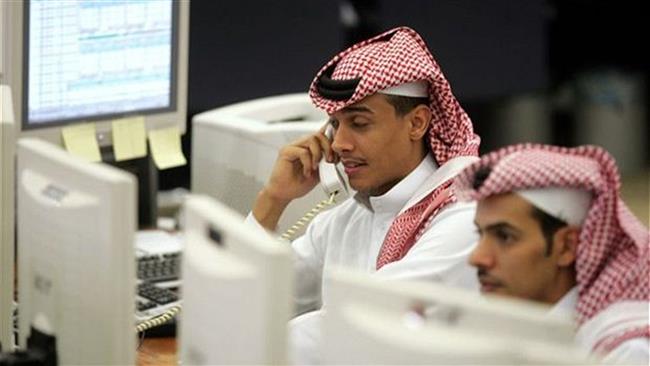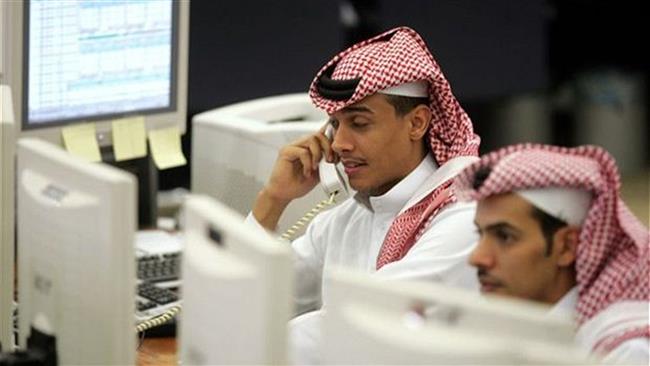 Saudi Arabia is expected to return to the debt market for the first time in around 15 years due to budget deficit triggered by a downward trend in global oil prices, a new report says.
"The [Saudi] government is now expected to issue debt as part of its deficit financing strategy," said the report published by Saudi firm Jadwa Research late Tuesday.
The world's biggest oil exporter will post a deficit of USD 106 billion, compared to a government projection of USD 39 billion, forcing the kingdom into the debt market despite its massive foreign reserves, Jadwa's report said.
The country will also see a drop in oil revenues by 35 percent to USD 171.8 billion in 2015, added the report, which was based on a 2015 oil price of USD 57 a barrel and an average daily production of 9.8 million barrels per day.
The file photo shows a flame from a Saudi Aramco oil installation known as "Pump 3" in the desert near the oil-rich area of Khouris, east of Riyadh. © AFP
Earlier this month, the International Monetary Fund warned that Qatar will also face budget deficit from 2016 onward because of falling oil prices.
Oil prices have plunged about 50 percent since June 2014, over a glut of oil on the market caused by certain countries such as Saudi Arabia, the largest producer at the Organization of Petroleum Exporting Countries (OPEC), and a lackluster global economic growth.
OPEC, which pumps out about 40 percent of the world's oil, has so far refrained from cutting its production to balance the market due to opposition from Saudi Arabia.