Syria
Saudi backs push for Western war in Syria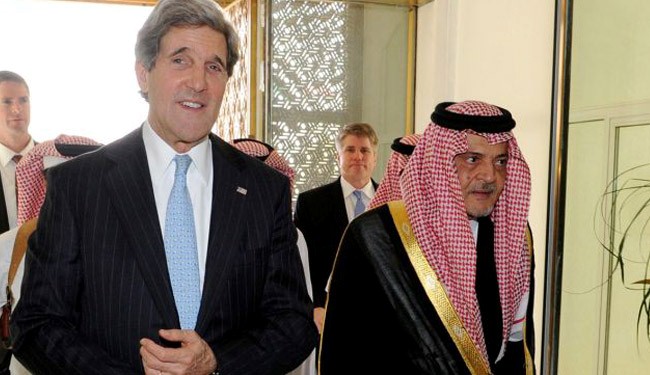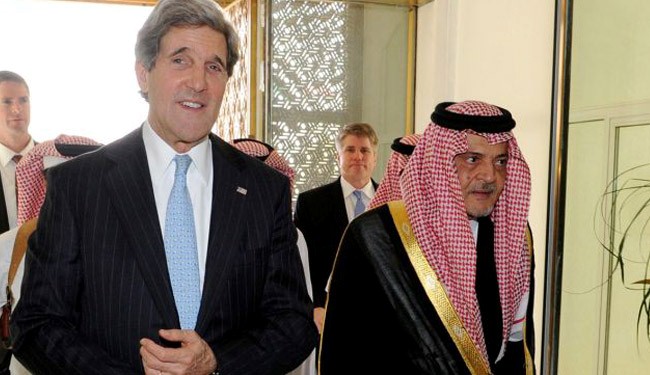 The Saudi government has urged the UN Security Council to take "deterrent" action against the Syrian government over alleged use of chemical weapons against its own people.
The call comes amid high-level consultations in Western capitals on an international response to last week's suspected chemical weapons attack outside Damascus, which could be probably committed by foreign backed militants to derail UN probe.
The kingdom "urges the international community represented by the UN Security Council to take up its responsibilities towards the tragedies … committed by (Syrian) government …".
The cabinet at its weekly meeting warned against the "lack of a clear and firm decision that puts an end to these heinous massacres," in a statement carried by the official SPA news agency.
Saudi Arabia has openly voiced support for the 29-month-old armed revolt against President Bashar al-Assad.
Suspicion points to the atrocity being ultimately the work of Saudi Arabia or Israel, or both, in an attempt to trigger a full-scale Western military intervention.
Saudi intelligence chief Prince Bandar Bin Sultan has in a secret meeting briefed Britain's MI6 chief Sir Robert Sawers on Riyadh's role in stoking the Syrian civil war and thanked London for its strategic cooperation to that end.
"At the meeting, the Saudi intelligence chief briefed Sawers on Riyadh's latest moves on Syria, including the supply of over 400 tons of weapons to the militants in Syria via Turkey," Fars News Agency quoted unnamed sources as saying.
"We have made the Syrian army engage in a civil war and of course this strategic mission could not be accomplished without your (MI6) cooperation," the source quoted Prince Bandar as saying during the meeting.
According to the report, the Saudi National Security Council Secretary and Intelligence Chief also reiterated that his country is sending the Salafi and other extremist fighters to Syria to get them killed and trigger religious discord among different Muslims groups in the region.
Prince Bandar also reportedly ensured Sawers of control over the extremist mercenaries in Syria so that they do not turn up against Saudi Arabia and its western allies.