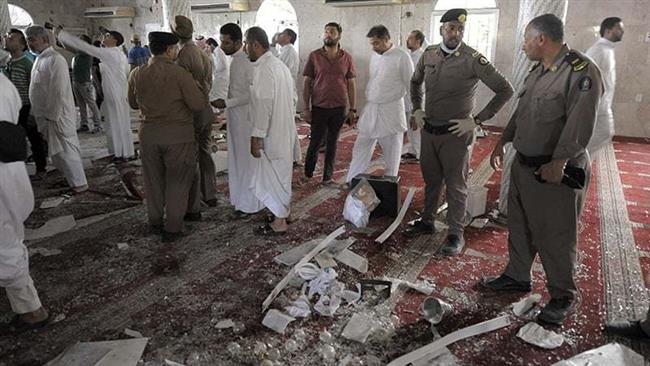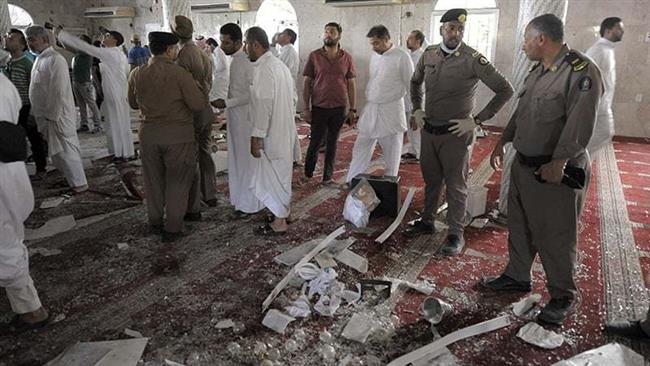 Russia says the recent bomb explosion at a mosque in the Saudi city of Abha illustrates the point that terrorism is spreading in the Middle East region.
"The Abha bombing is yet another evidence [that] the wave of terrorism, triggered by extremist organizations, is sweeping the region of the Middle East," the Russian Foreign Ministry said on Thursday.
At least 15 people were killed in a bomb attack at a mosque in Abha, the capital of the southwestern Asir province, on Thursday. Dozens of others were also injured in the bombing.
According to an unnamed Interior Ministry spokesman, the attack took place during noon prayers at a mosque inside a special forces headquarters in Abha. The fatalities included 12 policemen and three workers.
The Takfiri ISIL terrorist group claimed responsibility for the deadly attack.
The Russian ministry called for "concerted action" by regional countries and the entire international community to curb terrorism and expressed Moscow's willingness to render "necessary assistance" to Riyadh in the fight against terror.
The Thursday bombing is the latest in a series of bombings in recent months in Saudi Arabia.
In mid-July, a car bomb went off at a security checkpoint near a prison in the capital, Riyadh, killing the driver and injuring two policemen. The attack was also claimed by ISIL.
Back in May, at least 21 people were killed and dozens sustained injuries during a bomb attack, claimed by ISIL Takfiris, at a mosque in al-Qadeeh village in the Persian Gulf kingdom's Eastern Province.
The notorious ISIL group, which is engaged in a war in Syria and Iraq, is widely believed to have been funded and supported by Saudi Arabia.