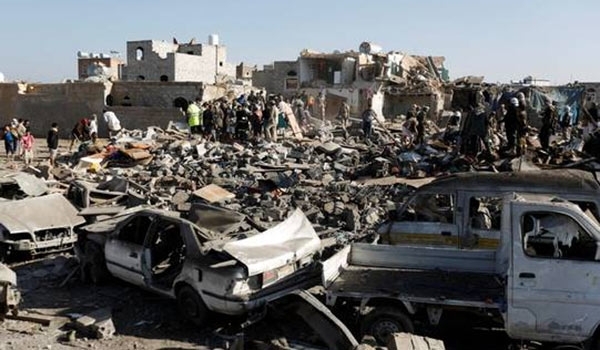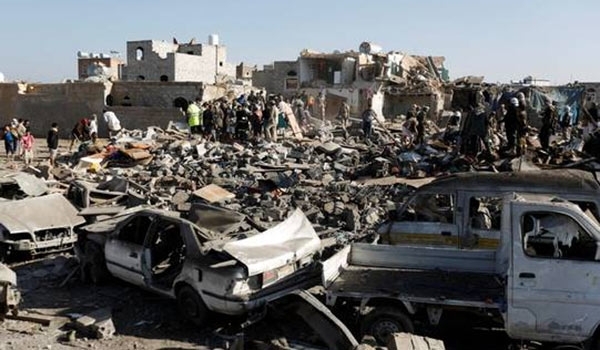 Saudi protesters poured to the streets of several cities across the country on Monday to condemn the Riyadh-led airstrikes on Yemen.
Citizens of the cities of al-Qatif and al-Ahsa in Eastern provinces called for immediate halt to the Al Saud regime's aggressions, reiterating that the people of Saudi Arabia and other Arab countries will suffer the most from the Saudi aggressions.
The protestors described Saudi King Salman bin Abdel Aziz and his men as politically ignorant people who will lead Saudi Arabia to a destiny filled with devastation and catastrophe.
They warned that if the attacks on Yemen do not come to a halt, the Saudi people will stage an uprising against the Al Saud regime.
Saudi Arabia has been striking Yemen for five days now, killing, at least, 70 civilians and injuring hundreds more.
Five Persian Gulf States — Saudi Arabia, the United Arab Emirates (UAE), Bahrain, Qatar and Kuwait — and Egypt that are also assisted by Israel and backed by the US have declared war on Yemen in a joint statement issued earlier Thursday.
US President Barack Obama authorized the provision of logistical and intelligence support to the military operations, National Security Council Spokesperson Bernadette Meehan said late Wednesday night.
She added that while US forces were not taking direct military action in Yemen, Washington was establishing a Joint Planning Cell with Saudi Arabia to coordinate US military and intelligence support.
Riyadh claimed that it has bombed the positions of the Ansarullah fighters and launched attacks against the Sana'a airport and the Dulaimi airbase.
Despite Riyadh's claims that it is attacking Ansarullah positions, Saudi warplanes have flattened a number of homes near Sana'a international airport.