Saudi Arabia
Saudi court acquits 13 in deadly Mecca crane crash
The Mecca Criminal Court has acquitted 13 defendants, including the Saudi Binladin Group conglomerate, in the case of the deadly collapse of a massive construction crane onto Mecca's Grand Mosque five years ago.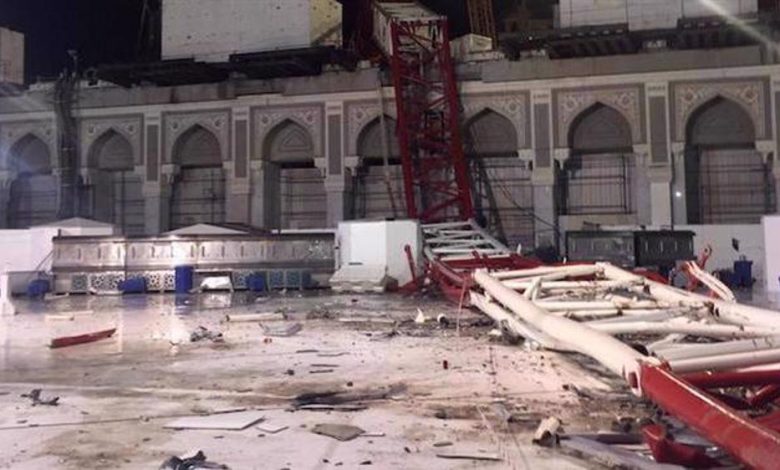 In a verdict issued on Wednesday, the court said it has found nothing new except what it had already ruled regarding the defendants.
In an earlier ruling in October 2017, the Mecca Criminal Court exonerated all the 13 defendants of negligence and said that the tragedy was caused by heavy rains and thunderstorms, rather than human error or fault.
"The crane was in an upright, correct and safe position. There was no error committed by the accused, who had taken all the necessary safety precautions," it added.
At least 110 people lost their lives and 238 were injured on September 11, 2015, when a huge crane collapsed into a part of the Grand Mosque in the lead-up to the annual Hajj pilgrimage. The site was filled with worshippers for Friday prayers at the time.
In its Wednesday's decision, the court said it "did not find in the suit documents what proves that the General Authority of Meteorology and Environmental Protection had warned against this catastrophe," Saudi Arabia's Okaz newspaper reported.
The incident, it added, was a "calamity that was hard, if not impossible to avoid."
What happened in Mecca could be attributed to a celestial phenomenon, which was difficult to predict, and thus the defendants cannot be held accountable for it, the court said.
Now, the verdict will be sent to the Appeals Court.
Almost two weeks after the crane tragedy, a human crush occurred during Hajj rituals in Mina, near Mecca, leaving thousands of Muslims dead.