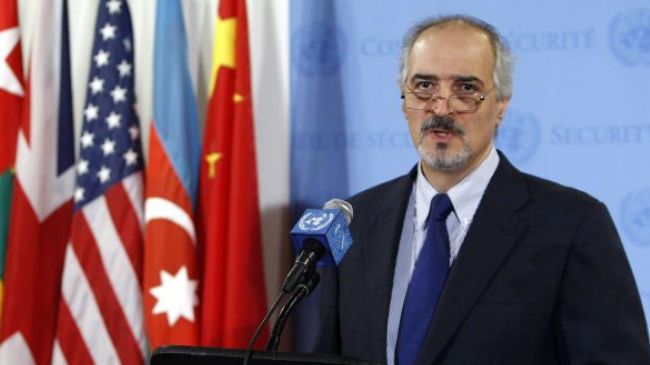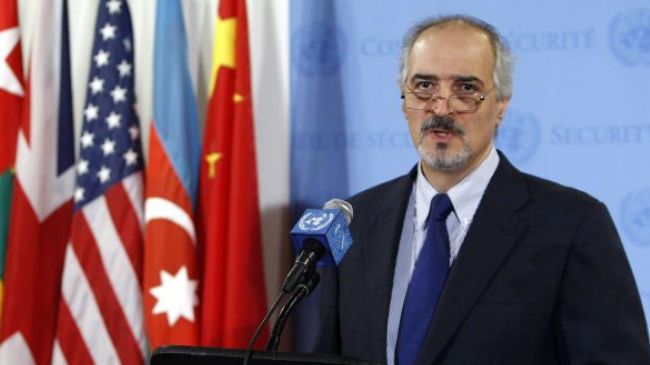 Syria's ambassador to the United Nations says many Saudis who have been either sentenced to death or life in prison are released to fight against the Syrian government.
"The Saudi authorities release those criminals, the majority of them are affiliated to extremist, terrorist organizations like al-Qaeda, to send them to Syria through hidden agreements through which they are given amnesty in return for their travelling to Syria to kill the Syrians," the Lebanese news web site, el-Nashra, quoted Bashar al-Ja'afari as saying on Tuesday.
He further noted that the Saudi nationals have traveled to Syria to join the militant groups in the country with the acknowledge of Saudi Arabia's intelligence chief, Prince Bandar bin Sultan.
The Syrian envoy also said that the country's army has arrested 300 Saudi nationals and hundreds of them have been killed in recent attacks in Syria.
The Syrian diplomat said that terrorist groups are killing the Syrian people with the support of Western countries, as well as Saudi Arabia, Qatar and Turkey.
He also said, "We are regretful over the death of any Syrian citizen," adding, the international community should take into consideration the number of Syrian people killed in terrorist attacks by militants backed by Western and regional countries, especially Qatar, Saudi Arabia, and Turkey.
Syria has been gripped by deadly crisis since 2011. According to the United Nations, more than 100,000 people have been killed and millions displaced in the violence.