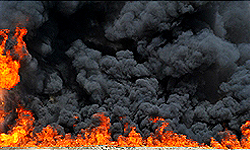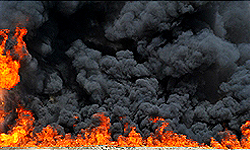 A fire broke out in a factory in Eastern Saudi Arabia on Saturday killing five people and injuring many more, a spokesman for the Jubail industrial zone said.
Civil defense teams were battling to put out the blaze which began during routine maintenance work, the Al-Riyadh newspaper quoted the spokesman, Abdel Rahman Abdel Kader, as saying on its website.
Jubail, on Saudi Arabia's Persian Gulf coast is a major port and petrochemical industry hub.