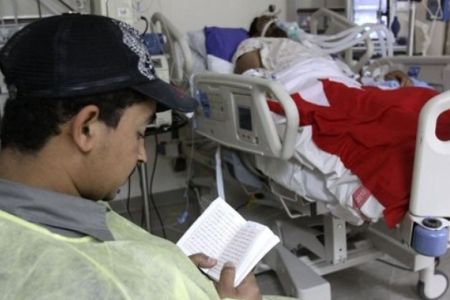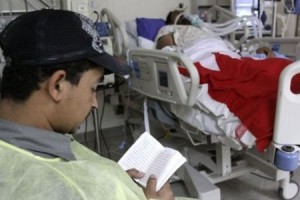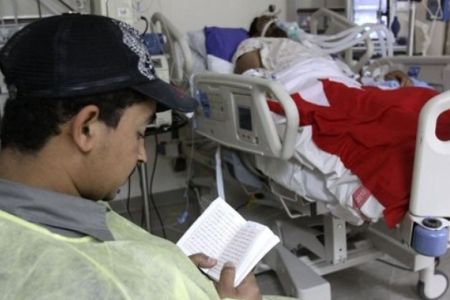 Saudi forces have stormed a Manama's hospital where hundreds of people were receiving treatment for injuries suffered in clashes with government forces a day earlier.
Saudi troops forced their way into Salmaniya hospital on Wednesday and did not allow doctors, nurses and relatives of the victims either to leave or to enter the building.
The report comes as Bahraini police killed at least five protesters and wounded dozens more on Wednesday as they assaulted a peaceful protest camp in the capital's Pearl Square.
The attack occurred two days after Saudi Arabia, Kuwait, the United Arab Emirates, Oman and Qatar dispatched their armed forces to crisis-hit Bahrain to quash anti-government protests in the tiny Persian Gulf state.
Foreign military intervention in Bahrain has concerned UN Secretary General Ban Ki-moon, who has called for a meaningful and broad-based national dialogue.
The UN chief also urged Bahrain's regional neighbors and the international community to support a dialogue process and an environment conducive for credible reform in Bahrain.
Bahraini opposition groups, including the main bloc al-Wefaq National Islamic Society, denounced the move as an invasion of the kingdom.
The United States, which has its Fifth Fleet based there, has declined to term the troops' move into Bahrain as invasion.
Several people have lost their lives and hundreds of others have sustained injuries following the Bahraini government's violent crackdown on demonstrators.
On Tuesday, six people died and more than 1,000 others were wounded in clashes between anti-regime protesters and Bahrain's security forces.
Thousands of Bahraini anti-government protesters are still camping out in Manama's Pearl Square, which has become the symbol of the popular drive for change.
Demonstrators maintain that they will hold their ground until their demands for freedom, constitutional monarchy in the Persian Gulf sheikhdom and a say in the government are met.