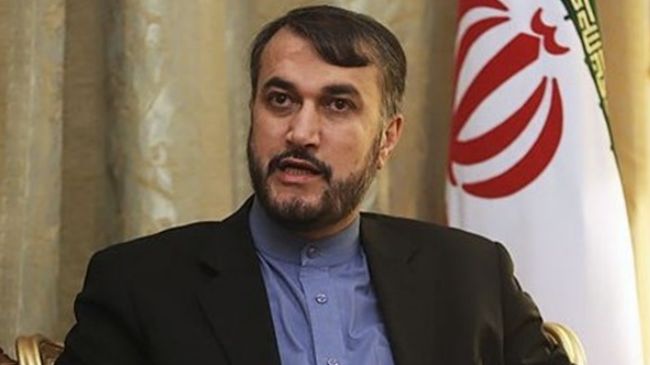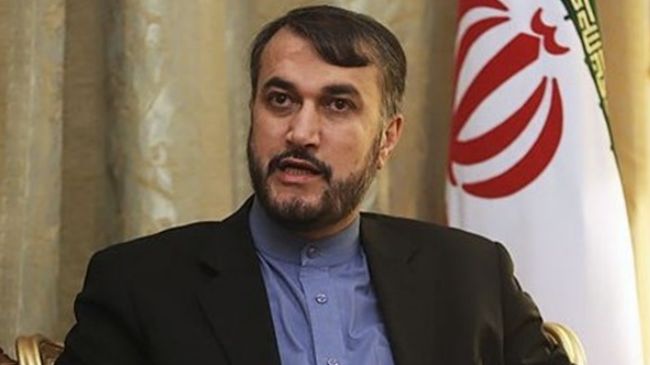 A senior Iranian diplomat has criticized "unconstructive" remarks by the Saudi Arabia's foreign minister against Iran amid ongoing negotiations between the two countries.
"Regarding the continuation of diplomatic talks, now it is Saudi Arabia's turn to decide whether it would adheres to the course of negotiations or to unconstructive media statements," said Iran's Deputy Foreign Minister for Arab and African Affairs Hossein Amir-Abdollahian in a Saturday interview.
On October 13, Saudi Foreign Minister Saud al-Faisal accused Iran of interfering in the internal affairs of Middle East states such as Syria and Iraq.
Faisal said Iran was "part of the problem, not the solution" in the Middle East, alleging that Tehran "cannot play any role in the region" if its policies remain unchanged.
Amir-Abdollahian pointed to the constructive results of his visit to Saudi Arabia and the meeting between Iranian and Saudi foreign ministers in New York in September, expressing sorrow over Faisal's negative remarks which he said are in contradiction to the atmosphere of diplomatic talks between the two countries.
The Iranian diplomat underlined the importance of transparency, honesty and good will as the main factor in the course of diplomatic talks, adding, "We pursue the path of dialogue, negotiations and joint regional cooperation with all countries, including Saudi Arabia."
The Saudi minister's allegations against Iran come as Iraqi and Syrian authorities have repeatedly criticized Riyadh and its Persian Gulf Arab allies for fomenting terror in their countries.
According to a report in September 2013, many militants fighting against the Syrian government said their salaries came from the Saudi government.
Also, based on another report by The Wall Street Journal, former Saudi spy chief Prince Bandar bin Sultan Al Saud is considered by the CIA as "a veteran of the diplomatic intrigues of Washington and the Arab world [who] could deliver what the CIA couldn't: planeloads of money and arms."