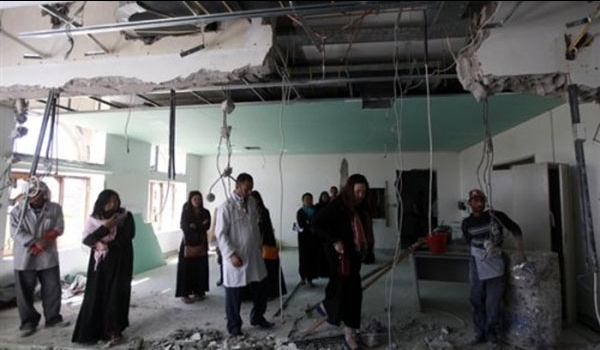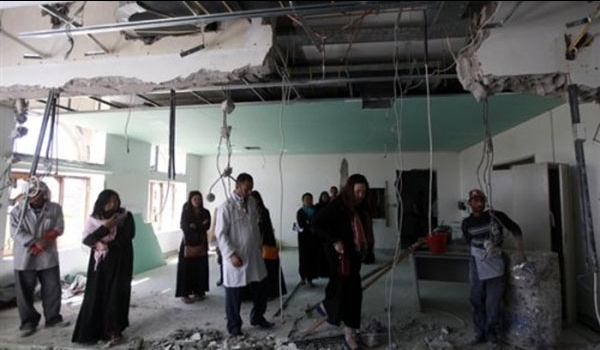 Saudi warplanes carried out low-level strafing attacks against a hospital in the Northwestern Yemeni province of Hajjah, leaving large groups of patients and medical workers dead and injured.
According to reports, the monarchy's airstrikes heavily pounded a hospital and its adjacent residential areas in the city of Harad in Hajjah late on Saturday and claimed the lives of scores of people.
Elsewhere in Yemen, more Saudi air raids hit the Northwestern province of Sa'ada and the Southern port city of Aden.
The UN announced on Thursday that a humanitarian truce would come into force in Yemen to allow the delivery of urgently needed aid to civilians.
The ceasefire came into force at 23:59 local time (2059 GMT) on Friday and will run up to the end of the holy month of Ramadan on July 17.
Saudi Arabia has been bombing Yemen in the last 109 days to bring its ally, fugitive president Mansour Hadi, back to power.
The airstrikes have so far claimed the lives of more than 5,051 civilians, mostly women and children.