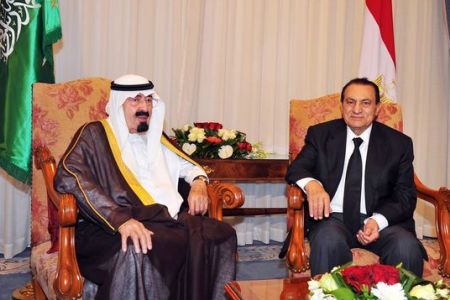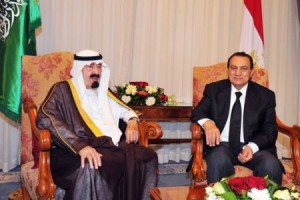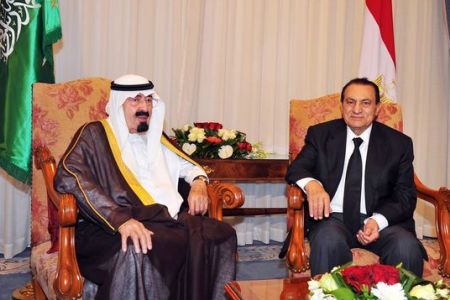 Saudi Arabia's King Abdullah ensures Mohamed Hosni Mubarak of his support amid nationwide protests against the Egyptian president's three-decade-long rule.
In a Saturday telephone conversation with Mubarak, Abdullah Ibn Abdulaziz Al Saud described the popular movements as "tampering with Egypt's security and stability in the name of freedom of expression," AFP reported.
On Saturday, protesters took to the streets for the fifth-straight day. At least 100 people were reportedly killed during the crackdown by the security forces, which were earlier reinforced by tank battalions and Army soldiers.
The entire cabinet has resigned and a curfew has been extended in three cities of Cairo, Suez and Alexandria.
Talking to Abdullah, however, Mubarak claimed that "the situation is stable" and alleged that the outraged public was seeking "to achieve strange and suspicious objectives."
Unfazed by the countrywide unease, the Egyptian head of state has promised political and economic reforms, but has not mentioned anything on relaxing his grip on power.
The Saudi king branded the protesters as "intruders" and said, "Saudi Arabia stands with all its power with the government and people of Egypt."
The comments came after a Human Rights Watch report lambasted Riyadh earlier in the week for mistreatment of women, foreign labor and the Kingdom's Shia minority.