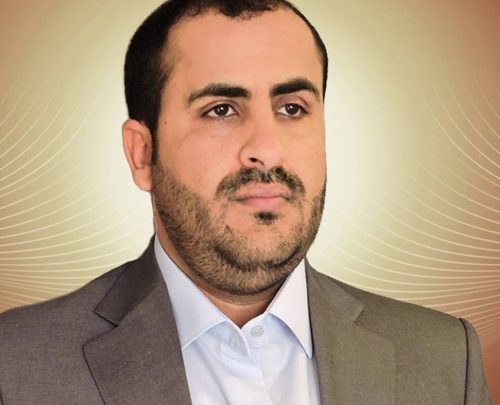 Yemeni revolutionary forces stepped up attacks against Saudi targets as the head of the Yemeni national delegation warned against Saudi-led coalition's going ahead with blockade imposed on Sanaa International airport.
Yemen's Al-Massirah Arabic TV channel reported that Yemeni forces fired three "Zilzal-1" missiles on Saudi-led forces gatherings in Asir front.
The missiles accurately hit the targets, inflicting heavy losses upon mercenaries, according to Al-Massirah.
Meanwhile, the Head national delegation Mohamed Abdul Salam warned Saudi-led coalition to take threats announced by the chief of Ansarullah revolutionary movement, Sayyed Abdul Malik Al-Houthi seriously.
Sayyed Houthi threatened Saudi-led coalition of painful strikes if it goes ahead with the blockade on Sanaa.
"Aggression forces must take seriously the latest threat made by Sayyed Abdul Malik in case the blockade of Sanaa airport continues," Abdul Salam wrote on his Twitter account.
"Blockade on Sanaa airport can't last forever," Abdul Salam said, pointing to the catastrophic repercussions on the humanitarian level.
"The siege on Sanaa airport has been for four years before the very eyes of the entire world. It has made the suffering of our people greater."
The silence of the international community encouraged the aggression powers to go ahead with their "heinous" acts against the Yemeni people, the Yemeni official added.
Yemen has been since March 2015 under brutal aggression by Saudi-led Coalition, in a bid to restore control to fugitive Hadi who is Riyadh's ally.
Tens of thousands of people have been killed and injured in the strikes launched by the coalition, with the vast majority of them are civilians.
The coalition, which includes in addition to Saudi Arabia and UAE: Bahrain, Egypt, Morocco, Jordan, Sudan and Kuwait, has been also imposing a harsh blockade against Yemenis.
Source: Al-Massirah (translated by Al-Manar English Website)