Saudi Arabia
Yemen
Saudi Military Base in Assir Province Comes Under Yemen's Missile Attack Again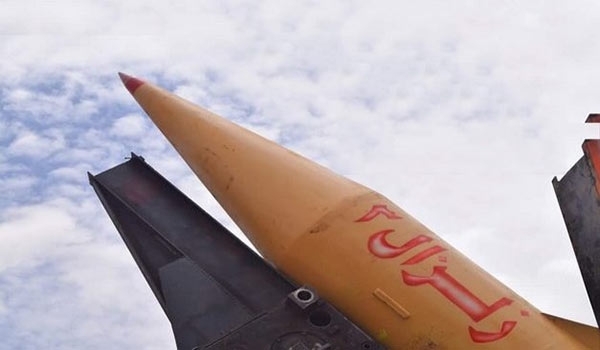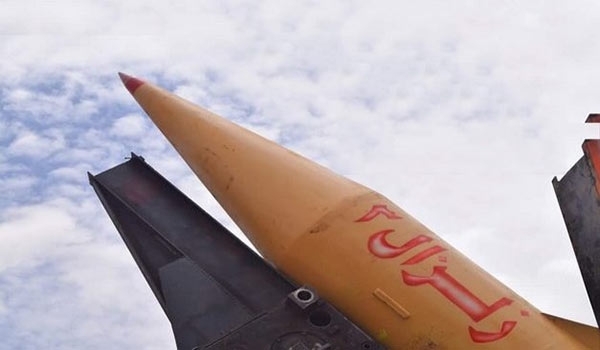 The Yemeni army and popular forces hit Saudi Arabia's strategic military positions and bases in the kingdom's Assir province with a Zalzal-3 ballistic missile in retaliation for the Saudi airstrikes on residential areas across Yemen.
The Yemeni missile attack inflicted heavy losses on the Saudi troops in al-Montazah military base in Assir province's al-Zahran region.
Early reports indicate large casualties on the Saudi forces in the missile attack. The Saudi army and its coalition members have lost, at least, over a hundred troops each time they have come under a ballistic missile attack by Yemen.
The Saudi-led forces' armored vehicles were destroyed during the Yemeni missile attack.
Informed sources announced on Sunday that the Yemeni army and popular forces have fully taken control of four strategic regions in three Saudi provinces.
The Yemeni forces are now in full control of Jabal (Mount) al-Doud in Jizan province, Jabal (Mount) al-Dokhan in Jizan, Jabal (Mount) al-Sar in Najran province and Jabal (Mount) al-Rahwa in al-Rabou'a region of Assir province, Ahd al-Jadid wrote on its Twitter page.
Ahd al-Jadid said that the mountains that are under Ansarullah's control are overlooking Jizan, Najran and Assir provinces and for the same reason Saudi Arabia is now in a very critical situation meaning that Riyadh has earned nothing and rather lost territory in the last 18 months of war on Yemen.
Ahd al-Jadid called on those who claim that Saudi Arabia is still in control of these mountains to release a video on areas under their control.
The Saudi military has been pounding Yemen since March 2015 to undermine Yemen's Ansarullah movement and to restore power to the former fugitive President Mansour Hadi.
Over 11,000 people, most of them civilians, have been killed in Riyadh's military aggression which lacks any international mandate.
The UN human rights office said in August that the Saudi military is using cluster bombs against residential areas in Yemen in violation of international law, blaming the Riyadh regime for most of the civilian casualties in its impoverished southern neighbor.
Human Rights Watch (HRW) criticized the United States in May for selling cluster munitions to Saudi Arabia, saying the kingdom had used various types of US-made cluster munitions in its war against Yemen despite evidence of mounting civilian casualties.