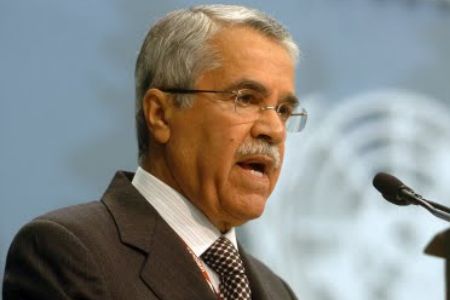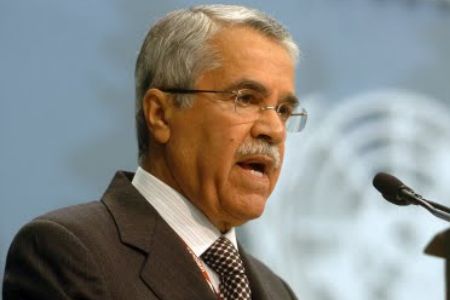 Saudi Arabia is reportedly considering candidates to replace long-serving Oil Minister Ali al-Naimi in a ministerial reshuffle in the coming months.
The reshuffle could happen in late February or early March next year, two Saudi officials familiar with the situation said on Friday.
The officials said that the Saudi Supreme Petroleum Council has asked Naimi to nominate candidates for the post — the most high-profile political job in Saudi Arabia.
The timing of the reshuffle could be affected by King Abdullah's health condition. The elderly monarch, believed to be 86 years old, has recently undergone spinal surgery in the US.
The 75-year-old Naimi, as the oil minister for the world's leading crude exporter, has been the most influential voice in global energy markets since his appointment in August 1995.
"This is clearly an important decision. But it is unlikely there will be a change in policy," said Lawrence Eagles, the global head of oil research at J. P. Morgan in New York.
Naimi told reporters on Friday that rising oil prices are not a cause of concern for the 12 members of the Organization of Petroleum Exporting Countries (OPEC), which is expected to keep its quotas stable at a weekend meeting in Ecuador.
On the heels of bullish predictions for the world economy in 2011, the price of a barrel of oil spiked above $90 this week for the first time in two years, but bounced back to $88 on Friday.
OPEC accounts for nearly 40 percent of the world's oil output.