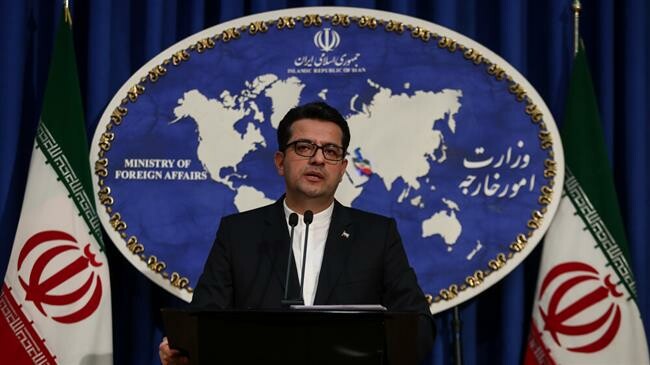 Iran says Saudi Arabia lacks true understanding of variables in the Middle East and is fomenting tensions through its "militarism and crisis-fomenting" policies.
Foreign Ministry Spokesmen Abbas Moussavi on Monday rejected allegations by Saudi Crown Prince Mohammed bin Salman that Iran was behind recent attacks on two tankers in the Sea of Oman.
Moussavi added that bin Salman's allegations were extension of Saudi Arabia's misguided approach and an effort to evade problems, which are rooted in its wrong policies in dealing with regional developments.
"Saudi Arabia has no true understanding of regional variables and has poured the wealth of its people and regional countries into the pockets of foreigners through [following] an approach based on militarism, stoking crisis and fomenting tension," the Iranian spokesperson added.
He expressed hope that Saudi Arabia would give up the wrong path that has resulted in nothing but war and destruction in the region and would take confident-building steps and pursue a new policy based on dialog and interaction with the purpose of easing regional tensions.
"The Islamic Republic of Iran would definitely welcome this new approach," Moussavi pointed out.
In an interview with pan-Arab daily Asharq al-Awsat on Sunday, the Saudi crown prince blamed Iran for the attacks on the tankers and vowed that Riyadh "won't hesitate to deal with any threat" to the kingdom's interests.
"We do not want a war in the region… But we won't hesitate to deal with any threat to our people, our sovereignty, our territorial integrity and our vital interests," bin Salman said.
One Japanese-owned and one Norwegian-owned tanker were struck by explosions near the strategic Strait of Hormuz on Thursday morning. Tokyo said both vessels were carrying "Japanese-related" cargo.
Chairman of the Chiefs of Staff of the Iranian Armed Forces Major General Mohammad Baqeri said on Monday that "the US and its stooges" are using recent maritime incidents as grounds to incriminate Iran.
"They must be aware of the reality that if the Islamic Republic of Iran were determined to prevent export of oil from the Persian Gulf, that determination would be realized in full and announced in public, in view of the power of the country and its Armed Forces," he added.