Saudi Arabia
Saudi Prince Bandar in Amman for Security Cooperation against Syria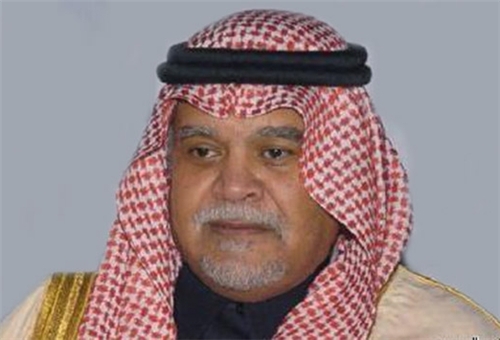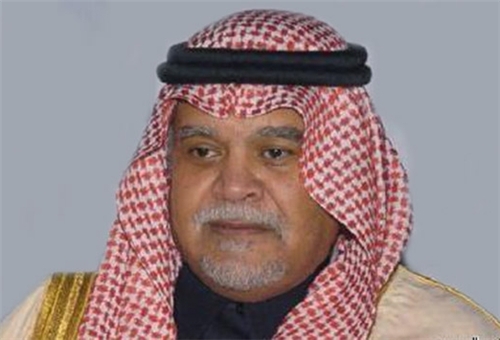 Saudi Intelligence Chief Prince Bandar Bin Sultan has recently taken a secret trip to Amman to do the final security arrangements for intensified moves against Syria, media sources revealed on Monday.
Al-Qods al-Arabi newspaper quoted an informed diplomatic source as saying that during his recent visit to Amman, Prince Bandar has privately met ranking Jordanian security officials in a suite at a large hotel in Amman to discuss the latest developments in Syria and coordinate anti-Syrian measures.
Jordan and Saudi Arabia have recently strengthened their relations after the western states, provoked by Riyadh's insistence on military action against Damascus, increased their war rhetoric against the Damascus government.
"The strengthened relations between Riyadh and Amman could easily be seen in a photo where Jordanian Foreign Minister Nasser Judeh is sitting in a car beside his Saudi counterpart Saud al-Faisal in front of Elysee Palace (where they held a meeting with French President Francois Hollande on Friday)," the source said.
The source also said that Saudi Deputy Defense Minister Prince Bandar Bin Sultan also accompanied his brother Bandar during the Amman visit which shows Riyadh's efforts to increase military aids to Amman, probably in return for a cooperation deal over Syria.
Prince Bandar has played a blatant role in persuading the western and regional states to support war against Syria.
Late in August, a source told FNA in Riyadh that Prince Bandar Bin Sultan has spent tens of millions of dollars to persuade the US political and security officials to launch a military strike on Syria.
Prince Bandar has spent a sum of $70 million to encourage the American officials to attack Syria, a Saudi security source, who asked to remain unnamed due to the sensitivity of his information, said.
The US and Saudi Arabia are considered as among the main actors in the Middle East and many strategic regional parameters are formed by them and their interactions in the region. Prince Bandar has recently played an increasing role in the security developments in the region.
Prince Bandar who was appointed by Saudi King Abdullah as the National Security Council and intelligence chief after 8 years of ambassadorial job in Washington has played a key role in Washington-Riyadh relations over the past decades.
Prince Bandar's unique coordination with the US intelligence bodies has actually turned him into a major US field commander in the region to relentlessly direct the developments of the Middle East and the Muslim World in the US interest.
American author Bob Woodward's book titled Plan of Attack, published in 2004, said Prince Bandar has played an important role in former US President George W. Bush's decision to attack Iraq in 2003.
Prince Bandar is a member of the Saudi Royal family who was Saudi Ambassador to Washington from 1983 to 2005 before being appointed as the Arab country's intelligence chief.
Prince Bandar has closely contacted five US presidents, 10 foreign ministers, 11 national security advisors and hundreds of other American statesmen during his tenure as Saudi envoy to the US. Prince Bandar is said to be the first Saudi ambassador to have information about US State Department's security details.